'iSteve' Trailer: Funny Or Die Gets The First Steve Jobs Biopic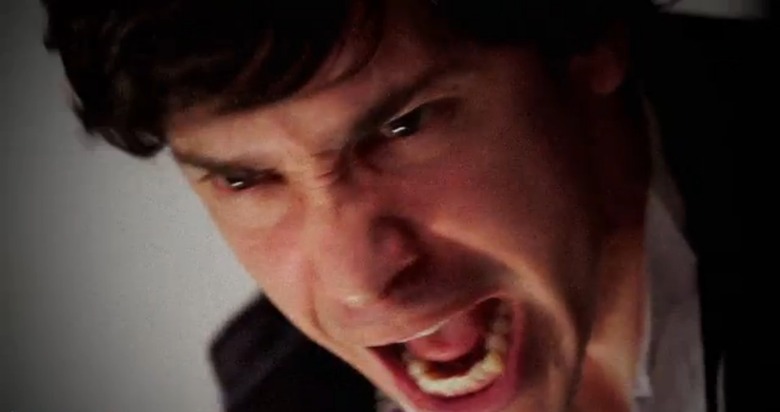 It didn't take long after Steve Jobs' death for Hollywood to get moving on films about his singular life. But a year and a half later, the first one out of the gate is one that was originally thought up as a joke just a few months ago.
Last month, Funny or Die announced the imminent release of iSteve, a parodic feature-length film starring former Apple ad campaign star Justin Long as the late tech guru. Two weeks ahead of its online debut, the first trailer has hit the web. Check it out after the jump.
iSteve was initially conceived as a fake movie trailer before Funny or Die producer Allison Hord and writer-director Ryan Perez decided to expand it into a real film. From here, it's tough to say whether there's actually enough material to sustain the 60+ minute running time. The trailer pushes all the usual biopic cliches to their overwrought extremes, but there's not much else to it. It's also not all that funny (at least in my opinion), which, after all, is supposed to be the entire point of a Funny or Die production.
It also, disappointingly, doesn't give us much insight into how Long will do as Jobs, or, for that matter, how Jorge Garcia, James Urbaniak, and Michaela Watkins will fare as Steve Wozniak, Bill Gates, and Melinda Gates. The casting of Long as Jobs is an entertaining stunt on paper, but if he's not able to channel some of the late tech guru's charisma, the gag may get old fast.
But perhaps I'm just way overthinking a 90-second promo for a Funny or Die parody. The trailer is so unrevealing that there's still plenty of room for the movie to surprise us. And besides, it's not like there are any other competing Steve Jobs biopics coming up in the immediate future. The Ashton Kutcher-starring indie pic has been delayed indefinitely, and Sony's Aaron Sorkin-scripted one has yet to find a director or star.