'Transformers 4' Will Shoot Partially In China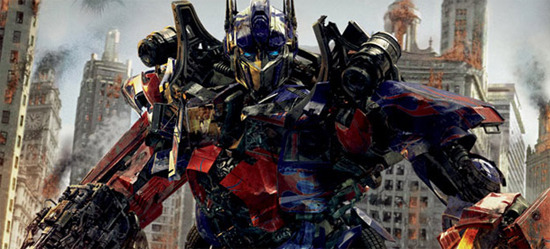 Hollywood loves Chinese money, as the film audience in China makes up a significant portion of potential global box-office. As we've heard many times before, productions will shoot in China and/or cast Chinese actors not only to attract the local audience, but to qualify for distribution in the country. Some films, such as Looper and Iron Man 3, have even crafted China-specific versions.
Now Transformers 4 will cast Chinese actors and shoot footage in the country, the better to secure co-production status and thus a prime Chinese release opportunity. (China's state regulations allow only a limited number of foreign films to play in a given year. Co-production status helps American studios skirt around release restrictions, as the film becomes technically a Chinese production.)
In a related note, there's a report claiming that Paramount is making a slight change to World War Z in order to forestall controversy in China.
THR reports that Paramount is partnering with "China Movie Channel and Jiaflix Enterprises in a production agreement" that will establish Transformers 4 in China. The companies will assist in the "selection of filming sites within China, theatrical promotion, and possible post-production activities in China as well as casting of Chinese actors and actresses in the film."Transformers: Dark of the Moon took $165m of it's global take in China, so clearly there's hope that the fourth film in the series will do at least that amount of business. No word yet on whether there might be a region-exclusive version of the movie.
On the World War Z front, The Wrap says that Paramount is making a change to the delayed Marc Forster film. In the current cut, one character suggests China as the source of the viral outbreak that causes a worldwide zombie panic. That won't do, thinks the studio, as revenue from China would be very helpful in recouping the great amount of money spent on the film. So the change is reportedly being made; compared to everything else World War Z has undergone, it should be a minor fix.