Benedict Cumberbatch Dominates Ruined London In New 'Star Trek Into Darkness' Poster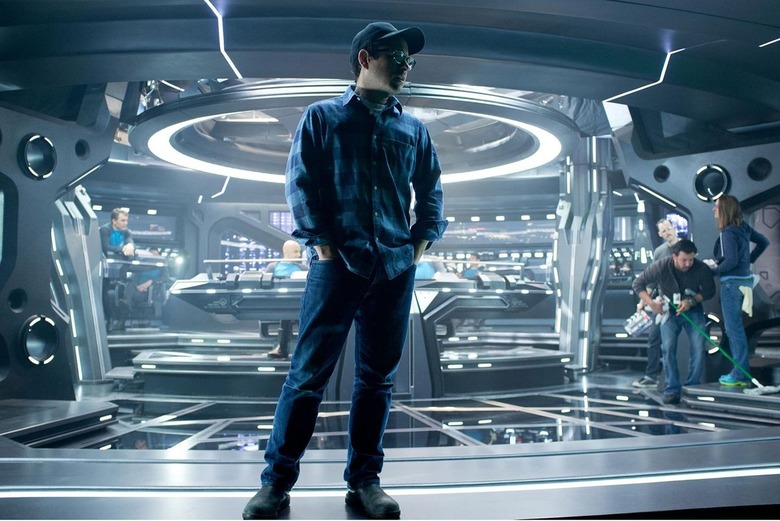 In just over a month, J.J. Abrams' second Star Trek film, Star Trek Into Darkness, opens its regular run. (The film will actually premiere in April, with galas set for different countries beginning with an Australian event on April 23.)
As we hit the last stretch until the film opens up to a general audience, we've got a new international poster promising the end of the Earth, along with high-res versions of photos that have appeared in magazines and online over the past week. The pics show much of the cast — which includes Chris Pine, Zachary Quinto, Zoe Saldana, Karl Urban, John Cho, Bruce Greenwood, Simon Pegg, Anton Yelchin, Benedict Cumberbatch, Alice Eve and Peter Weller — while the poster continues the image of Cumberbatch's villain as a dominating force.
Here's the new poster, followed by a gallery of high res stills.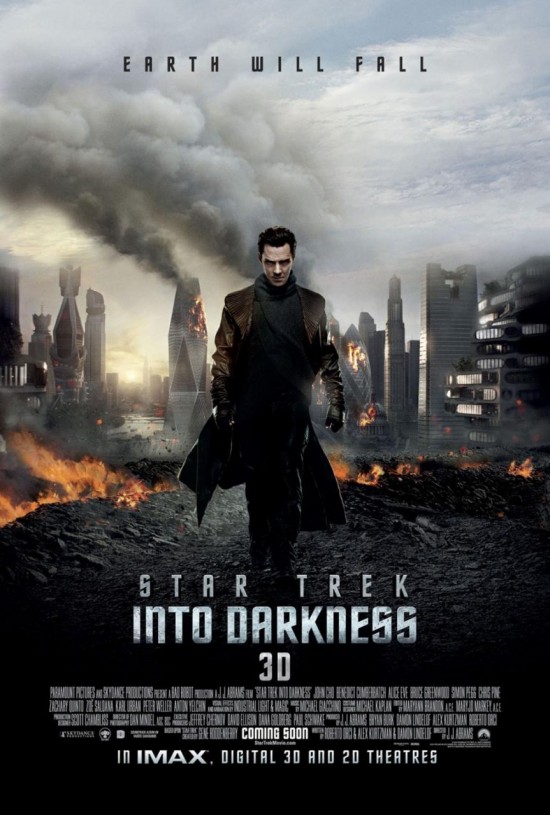 Star Trek Into Darkness opens in IMAX 3D theaters on May 15, then begins its regular engagement on May 17.
In the wake of a shocking act of terror from within their own organization, the crew of The Enterprise is called back home to Earth. In defiance of regulations and with a personal score to settle, Captain Kirk leads his crew on a manhunt to capture an unstoppable force of destruction and bring those responsible to justice. As our heroes are propelled into an epic chess game of life and death, love will be challenged, friendships will be torn apart, and sacrifices must be made for the only family Kirk has left: his crew.