'The Great Gatsby' Gets Six Character Posters And Two TV Spots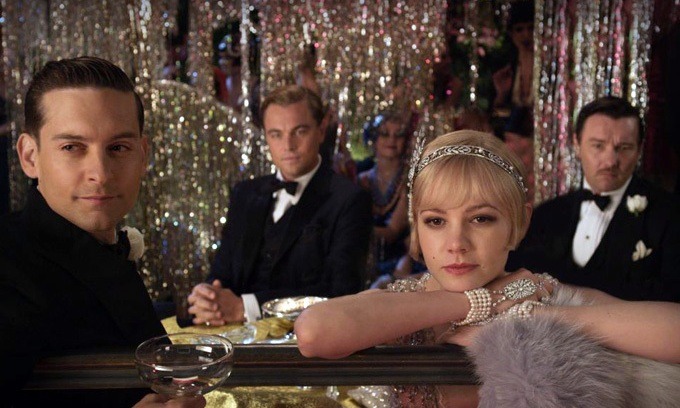 Originally slated for Christmas 2012, Baz Luhrmann's The Great Gatsby is now preparing to make a splash as a summer release this May. It's been fairly quiet on the marketing front for the past few months, but that's changing with the new release date just around the corner.
A new series of character posters featuring Gatsby (Leonardo DiCaprio), Daisy (Carey Mulligan), Nick (Tobey Maguire), Tom (Joel Edgerton), Myrtle (Isla Fisher), and Jordan (newcomer Elizabeth Debicki) has just hit the web, giving us a glimpse at the troubled characters who populate this glitzy landscape. In addition, two TV spots show off Lurhmann's ostentatious style. Check 'em all out after the jump.
This is actually the second set of character posters for Gatsby, following the six posters released last December. I think I preferred the last set, but these look pretty good too.
The TV spots come from the Warner Bros. YouTube page.
Luhrmann's shown a knack for combining over-the-top opulence and outsize passion in films like Moulin Rouge! and William Shakespeare's Romeo + Juliet; hopefully the combination works equally well in his adaptation of F. Scott Fitzgerald's classic American novel. If nothing else, he deserves credit for taking a fresh approach to the well-worn tale.
The Great Gatsby opens May 10.
"The Great Gatsby" follows Fitzgerald-like, would-be writer Nick Carraway (Tobey Maguire) as he leaves the Midwest and comes to New York City in the spring of 1922, an era of loosening morals, glittering jazz and bootleg kings. Chasing his own American Dream, Nick lands next door to a mysterious, party-giving millionaire, Jay Gatsby (Leonardo DiCaprio) and across the bay from his cousin, Daisy (Carey Mulligan) and her philandering, blue-blooded husband, Tom Buchanan (Joel Edgerton). It is thus that Nick is drawn into the captivating world of the super rich, their illusions, loves and deceits. As Nick bears witness, within and without the world he inhabits, he pens a tale of impossible love, incorruptible dreams and high-octane tragedy, and holds a mirror to our own modern times and struggles.