VOTD: 'Pineapple Express 2' April Fools Day Trailer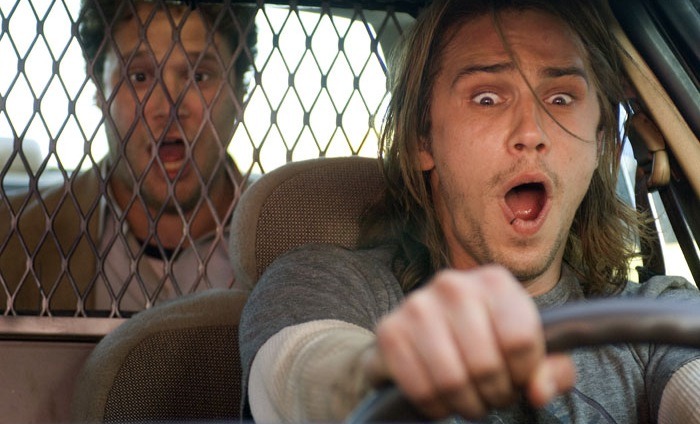 Sorry, fans of the 2008 comedy Pineapple Express. There's not a sequel in the works. Instead, what you get on this April Fools Day is a parody trailer featuring all the film's original stars, and a few other guests. Seth Rogen, James Franco, Danny McBride and Craig Robinson are joined by Jonah Hill (playing someone else) in a trailer for Pineapple Express 2. Check it out below.
Thanks to Yahoo Movies for the trailer.
While you probably won't get a Pineapple Express 2, you do get This Is The End this year, from the same writers (Rogen and Evan Goldberg) and starring many of the same people. It opens June 12.