'Percy Jackson And The Sea Of Monsters' Trailer: Those Aren't Sharks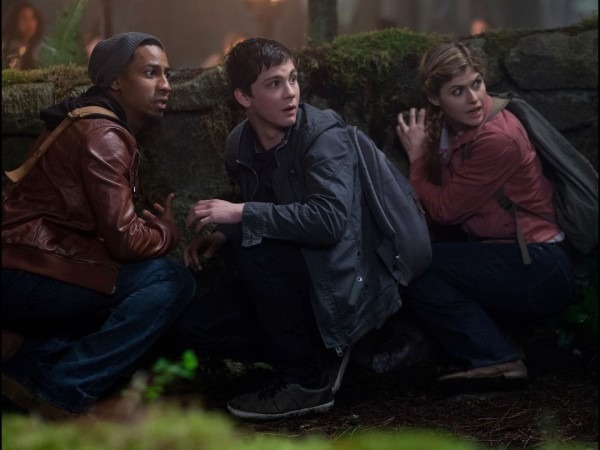 One of the many YA series to get life on movie screens has been Percy Jackson and the Olympians. The first film in the series, The Lightning Thief, bowed in 2010 and introduced film audiences to the story's modernized take on classic mythological characters.
Like many YA adaptations outside the Harry Potter and Twilight series, The Lightning Thief didn't quite wow audiences. Unlike many stillborn series, however, this one is actually getting a sequel. Star Logan Lerman may quickly be aging out of the role, but he's back for Percy Jackson and the Sea of Monsters, in which Percy, the half-human son of Poseidon, goes after the legendary Golden Fleece.
This chapter features Alexandra Daddario and Brandon T. Jackson returning to support Lerman's hero, and we get to see Stanley Tucci as Dionysus. Oh, and Nathan Fillion plays Hermes, which might be enough to get people watching.
The trailer doesn't even think that audiences remember the first film, as it spends thirty seconds refreshing us on the series' storyline. After that, it does get down to business, with the sort of big CG visions of mythological creatures that populated the first film.
MTV has the trailer.Percy Jackson: Sea of Monsters arrives on August 16th. The film also features Douglas Smith, Mary Birdsong, Yvette Nicole Brown, Missi Pyle, Anthony Head, Paloma Kwiatkowski, Leven Rambin, Robert Maillet and Zoe Aggeliki.