LOL: ThinkGeek's April Fools Day Movie Products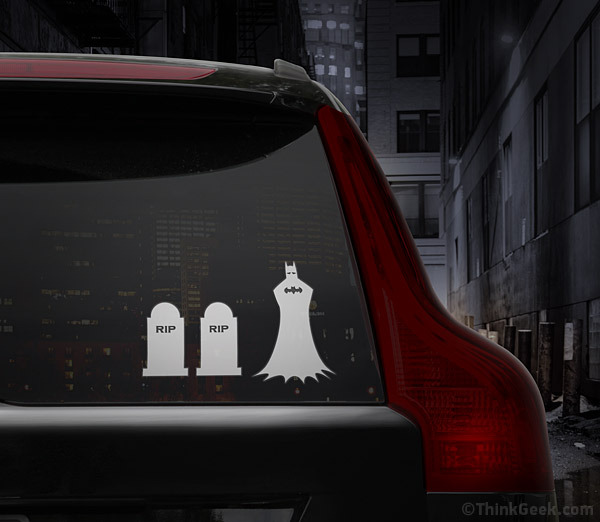 One of the best movie-related April Fools gags I can remember was from a few years ago: ThinkGeek's Star Wars Tauntaun Sleeping Bag. It was a gross, hilarious idea that got so much attention, Lucasfilm actually allowed the company to make and sell the product.
This year, ThinkGeek is back with another batch of inspired movie related items that you'll either really want because they're so clever, or laugh at because they're so mean. Items such as the Batman Family Car Decal above. Check out more below.
Here are ThinkGeek's April Fools Movie products.
And here are the links to each page for more photos, videos and description.
And over on the site, they have a other products that are also funny, but not movie-related, such as the Play-Doh 3D Printer.
Which is your favorite? Do you think any could actually get made?