This Week In Trailers: Bending Steel, Tales From The Organ Trade, Citizen Hearst, The Happy House, The English Teacher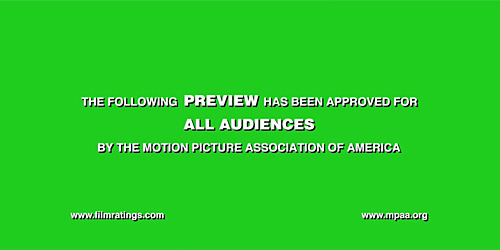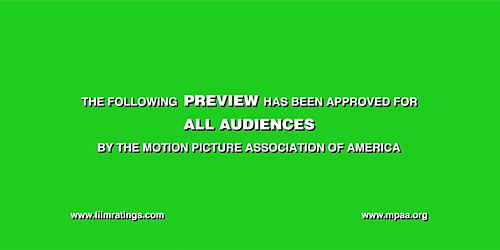 Trailers are an under-appreciated art form insofar that many times they're seen as vehicles for showing footage, explaining films away, or showing their hand about what moviegoers can expect. Foreign, domestic, independent, big budget: What better way to hone your skills as a thoughtful moviegoer than by deconstructing these little pieces of advertising? This week we get it on with our English teacher, realize the urban legend of a missing organ is not without some truth, cheer on a true strongman, get Citizen Kane'd, and get indie with a little comedy.Bending Steel Trailer
If you've been burning to make a film and this is your one and only credit it better be good.
It's fortunate for director Dave Carroll that this is one gripping trailer. Following our protagonist on his quest to be a strongman shouldn't be as thrilling as this but it is.
I found myself just sitting still and being quiet as the music perfectly carries us through this man's story. It's so delicate of a narration that you wonder whether our man Chris is for real or whether he's just putting us all on. It's about as legitimate as it comes and to hear how we views being a man in a world he doesn't feel particularly tethered to it's enough for you to constantly anticipate where it all goes south.
It doesn't and that's the the real joy of seeing a story like this unfold as it does. This is just a primer on what appears to be one of the smallest slice of life stories that you could ever look forward to experiencing.
The Happy House Trailer
It's hard not to root for the little guy.
Director D.W. Young has made a trailer for a movie that seems about as gripping as an octogenarian trying to open a jar of pickles. i.e. Not very. Which isn't to say this looks bad. It doesn't and it's why it's included here. It feels like a true indie picture that's a little too on-the-nose with its foreshadowing and twee-ness but it nonetheless has the kind of independent spirit that is missing from many movies that just don't know how to exude something different in order to separate itself from the herd.
It's an interesting premise that doesn't quite ever give up its dead or indicate what it's really about, for that matter, but it looks like an admirable effort from a filmmaker who doesn't have the kind of resources to kick it up a few notches. The trailer covers most of that up with a great pace, interesting choices for which narrative revels it makes known, and mostly leaves you thinking this could be a great little movie that deserves a couple hours of your time. High praise for something starring actors just looking for something meaty.
Citizen Hearst Trailer
I loved Leslie Iwerks' The Pixar Story. I just appreciate documentaries like this that can take you on a journey and make you believe in the power of good storytelling.
Here, then, is a trailer that has a snappy introduction and a focus on telling quite a complex, dense story but it never feels overwhelming. There are some who say that PowerPoint presentations lose their meaning when you include bullets as a way to get your point across, and there are some trailers who lean too heavily on their words to tell the tale for them, but what makes this trailer noteworthy is how it establishes a point with words but then allows people around those moments to help fill in the ephemeral gaps.
There's no question that either you jive with the content of this kind of documentary or you don't. The legacy left by an old-timey newspaper baron and inspired one of the greatest movies of all time could be tiresome for a certain segment of the population but there's real drama here, real excitement that resonates even now in the aughts.
Tales From The Organ Trade Trailer
Am I the only one who just refuses to watch the footage of Kevin Ware jouncing his own leg?
Yes, it was completely horrific and the sight must be something to behold but I just couldn't stand the sight of seeing someone go down in a heap. That's why it was pretty tough to get through the opening moments of this trailer only because I could feel that phantom sense of an organ being removed from the body and having it stitched up.
Director Ric Esther Bienstock's line of work dabbles in journalism like this so it's nothing new but, for a guy like me, it's a stark opening to a curiously reported on event that seems to be happening frequently enough basis that dudes will show you their organ removal scar just as easily as they would their car keys.
No denying here that the music and information about what we'e going to digest has been woven intricately around a larger point about the marketplace of human organ selling and reselling, and the ethics surrounding the doctors who participate in these procedures. I don't know if the drum beat or the very real life and death issues we're talking about in this trailer but you can immediately see both sides. Because this trailer is cut so well, both sides have their points made clear enough. One wants money to lift themselves out of poverty, one wants to pay people for their organs because there aren't enough people to donate them in a timely manner for some, and there are those who say this entire process is an exploitation of a class of people who being taken advantage of. I myself don't even know how I fall on this after seeing sick people saying they want to pay for life saving organs and the other side saying you just can't do it.
I love being conflicted and I sure as hell am going to be glued to my TV in order to see how this all shakes out.
The English Teacher TrailerCraig Zisk. Director of such fine fare as Weeds, Nurse Jackie, United States of Tara, and even Love Boat: The Next Wave.
What we have here looks a lot like what you would expect to come out of a sitcom. "He's sleeping with his ex-teacher, his dad eventually pounds that too, it's a zany adventure filled with misadventures!" I get it, it's wacky. There's a certain genteel quality about it, though, that I found quaint. It pretty much tells you the entire plot and how it's going to end but, still, for a middle of the road comedy you could do a lot worse. And why do they always have to be English teachers?
Nota bene: If you have any suggestions of trailers to possibly be included in this column, even have a trailer of your own to pitch, please let me know by sending me a note at Christopher_Stipp@yahoo.com or look me up via Twitter at @Stipp
In case you missed them, here are the other trailers we covered at /Film this week: