Guillermo Del Toro Drops New 'Dark Universe' Details Including Main Character Info And Script Status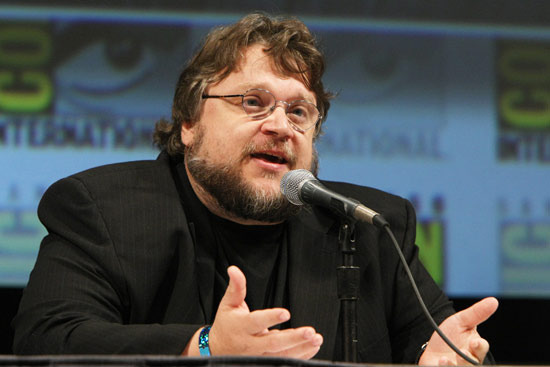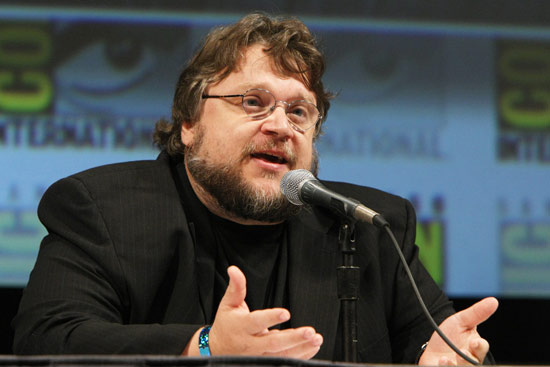 At a comic book conventions Guillermo Del Toro is a god, both for the goodies he brings and the goodies he announces for the future. At WonderCon 2013, Del Toro brought footage from Pacific Rim, which is out this year, but also discussed what's next. As we know, he'll first direct Crimson Peak. He has also been working on Dark Universe, aka Justice League Dark, a DC Comics team-up film featuring some of the company's darker heroes: Swamp Thing, the Demon, Deadman, the Spectre and Zatanna.
Del Toro revealed he's recently finished the film's "Bible," will soon be announcing the screenwriter who'll work from that bible, and that the film will star John Constantine (the blonde version) who is tasked with recruiting the other members of the team. Read his quote below.
Here's what Del Toro said when asked about the project during his WonderCon panel:
On Justice League Dark, or Dark Universe, what we're doing is we finished the bible. Then we're going to start the screenplay with a writer we hope we can announce very soon. What I'm doing is the lead character that guides us through that is Constantine. Blonde. He is basically trying to recruit these guys. On Etrigan, I'm using Jason Blood in the time of Merlin. We get to their origin through the story. We don't make the origin story at the top. We find it out as they each have mysteries to solve. Swamp Thing is at peace with who he is, but Deadman still needs to figure out who shot him. It's all woven in. When I was a kid, my two favorite characters in the whole DC Universe were Etrigan and Swamp Thing, so I'm in heaven.
Lots of interesting tidbits there, including the lack of an official title. Also, if a script has yet to be written, you can be sure Del Toro won't get to this film for several years – maybe more if Pacific Rim is a big hit and the script for that sequel is put on the fast track.
As comic book fans, how does this approach to the material sound?