Fiery New 'The Lone Ranger' Photo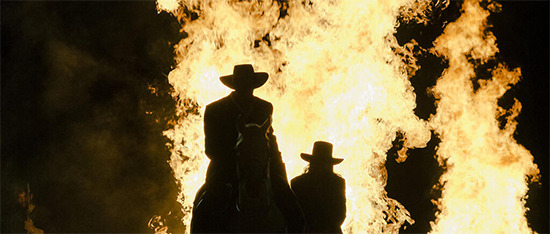 We'll see a new trailer for Jerry Bruckheimer's The Lone Ranger soon as Disney plans an April 17 event to show off twenty minutes new footage accompanied by a Q&A and other bells and whistles.
But for now the studio has dropped a fiery new image. It's a stark, appealing pic that could be from just about any western shot in the past decade. In that respect it's pretty good, and we'll hope the forthcoming footage has enough promise to match this and the sense of weirdness we get from Johnny Depp's serious, bird-headed appoach to Tonto.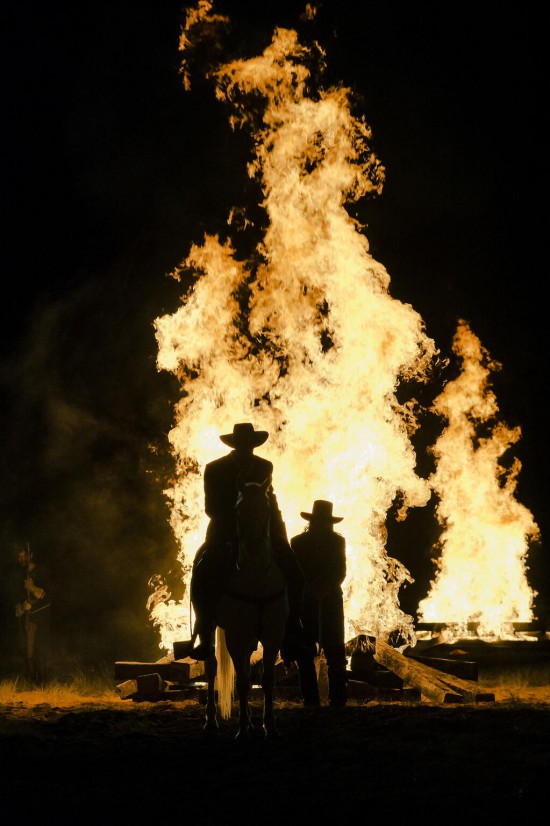 The details on the April event are as follows:
AMC Theatres® will be presenting a global live Q&A on Yahoo! Movies following a special screening of 20 minutes of exclusive footage from Disney/Jerry Bruckheimer Films' thrilling action adventure "The Lone Ranger" on April 17, 2013, at the AMC Town Square 18 in Las Vegas. The event, which starts at 12:30 p.m. (PDT), gives 400+ fans the first look at select footage from the movie and features a live Q&A session with Johnny Depp, Armie Hammer, Gore Verbinski and Jerry Bruckheimer following the screening, with global live streaming beginning at 1:00 p.m. (PDT).
The Lone Ranger opens on July 3. It also stars Tom Wilkinson, William Fichtner, Barry Pepper, James Badge Dale, Ruth Wilson, and Helena Bonham Carter.
"The Lone Ranger" is a thrilling adventure infused with action and humor, in which the famed masked hero is brought to life through new eyes. Native American spirit warrior Tonto (Johnny Depp) recounts the untold tales that transformed John Reid (Armie Hammer), a man of the law, into a legend of justice—taking the audience on a runaway train of epic surprises and humorous friction as the two unlikely heroes must learn to work together and fight against greed and corruption.