Chevy Chase And Beverly D'Angelo In Talks To Return For 'Vacation' Reboot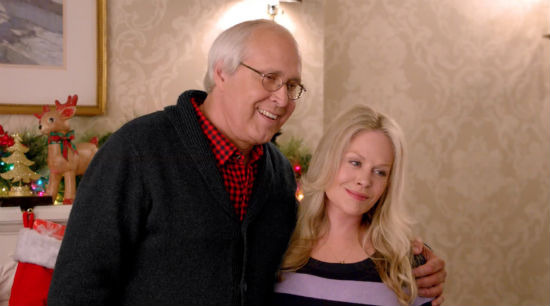 In the new sequel to/reboot of Vacation, Ed Helms plays Rusty Griswold, the grown-up son of Clark and Ellen Griswold, with the man now taking his own family on vacation. Rusty, who was played by multiple actors in the original Vacation films, once joined his parents on trips to Wally World, Europe, Vegas, and had the extended family over for Christmas. To follow that character on his own family vacation, without an appearance by his parents, would be kind of silly.
Variety reports an appearance from the elder Griswolds is set to happen as Chevy Chase and Beverly D'Angelo are in early talks to reprise their roles as Clark and Ellen. 
According to Variety, while Chase and D'Angelo haven't signed yet, producers are confident it will happen after they structured the budget and polished the script. The roles are cameos, but that's something they're obviously comfortable doing as per last year's Old Navy ads. Here's an example.
The new Vacation sequel/reboot starts filming this summer. Chase and D'Angelo would join Helms and Christina Applegate. The film is written and directed by John Francis Daley and Jonathan Goldstein.