Forest Whitaker Now Spearheading Richard Pryor Biopic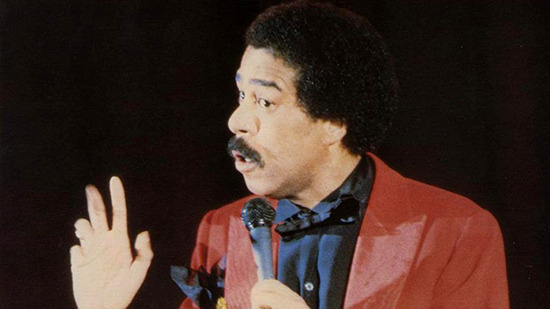 It's amazing to think that the director of the last Twilight movies, Bill Condon, almost made the Richard Pryor biopic that various people in Hollywood have tried to make for a couple decades. (And with a Wayans in the lead, no less.) OK, sure, Condon felt strongly about the project, and also made Dreamgirls. And his choice of leading man, Marlon Wayans, has occasionally proven that he's able to go deep into character. (As in Requiem for a Dream.)
But still, the idea of that duo making a Richard Pryor film produced out of Adam Sandler's Happy Madison shingle seemed like a less than ideal way to honor the groundbreaking comedian. That version slowed to a crawl when Condon took on Twilight, however, opening the door for someone else to take over. Now Forest Whitaker will produce the film.
A press release announces that Whitaker will produce the film and oversee development of a new script with help and input from Pryor's widow, Jennifer Pryor.
There's no casting to announce at this point, but Deadline makes a good point: that Michael B. Jordan, who stars in the Whitaker-produced Fruitvale, might be a great choice. I would endorse that based on Jordan's performance in Fruitvale, and also as a rebuff to the idea that has been part of years of attempted Pryor biopics.
That is, directors have looked to comedians (Damon Wayans, Eddie Griffin, Eddie Murphy, Chris Rock) to play Pryor in the past. Yet hiring someone for their acting chops, especially for a character as notably tortured as Pryor, may be essential to the film's success. Assuming this is the version that finally gets cameras rolling, that is.