Ridley Scott Producing 'Child 44' With Tom Hardy And Noomi Rapace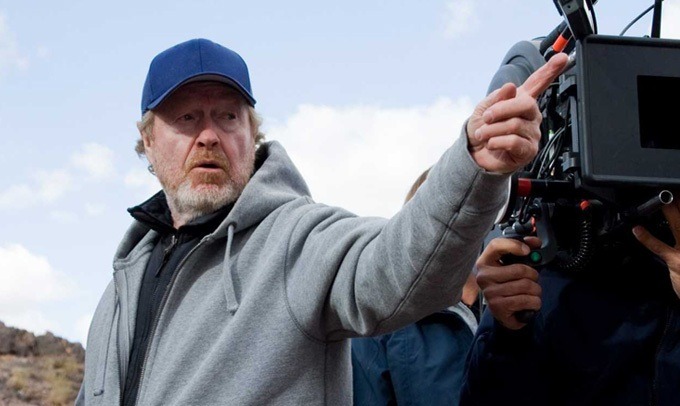 This week we spoke with Damon Lindelof about the sequel to Prometheus and, in the conversation, he mentioned that Ridley Scott was finishing The Counselor and had "Child 44 lined up right behind it." That was an interesting statement, making it sound like Scott was directing the film.
Scott is not directing the film, he's producing, but it's a project we haven't written about much on the site (just Page 2 mentions and one story) so we figured we'd fill you in on the details, even though it's not exactly breaking news.
Child 44, based on a crime novel by Tom Rob Smith, will be directed by Daniel Espinosa (Safe House). The film stars Tom Hardy as a Soviet military police officer who becomes the subject of government suspision when investigating a child murder. The supporting cast is stellar too, including Noomi Rapace, Joel Kinnaman and Gary Oldman.
While both The Hollywood Reporter and Variety have mentioned that Child 44 will be distributed by Lionsgate/Summit, that's not actually the case any longer, according to Lionsgate Corporate. And, several years ago, Fox actually had the rights. So as of now, it's just a Scott Free production.
Here's a more detailed description of the book, which is actually the first in a trilogy:
Stalin's Soviet Union is an official paradise, where citizens live free from crime and fear only one thing: the all-powerful state. Defending this system is idealistic security officer Leo Demidov, a war hero who believes in the iron fist of the law. But when a murderer starts to kill at will and Leo dares to investigate, the State's obedient servant finds himself demoted and exiled. Now, with only his wife at his side, Leo must fight to uncover shocking truths about a killer-and a country where "crime" doesn't exist.
If Scott is working on this after The Counselor is done, production should start later this year. It sounds like a film to keep an eye on.