'Before Midnight' Trailer: Ethan Hawke And Julie Delpy Grapple With The Reality Of Love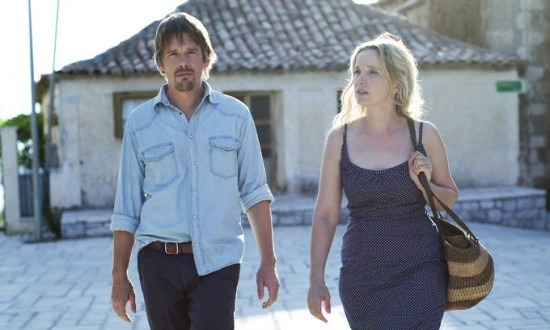 Before Midnight is perhaps the most unlikely sequel you'll see this year, and it is very much a film you should see. Director Richard Linklater reunited with Ethan Hawke and Julie Delpy to revisit the characters they created in Before Sunrise (1995) and to whom they first returned in Before Sunset (2004). The result is among the best films released in 2013 so far. For this third film, the trio ended up in Greece, where they crafted a story about the stage of a romantic relationship that has moved far past the first blooms of love.
If you don't want to know anything about how Hawke and Delpy's characters are seen together once more, don't even watch this trailer. Not that it gives away too much, but there are some basic story points it can't help but reveal. So if you'd like to go in truly cold, just wait for the May release date. For those open to knowing a bit about where Celine and Jesse are today, check out the footage below.
This trailer starts off quite sweet, but soon bares a few teeth. Like the previous two films this is a very simple movie in structure. Nevertheless, Before Midnight is introspective, smart, and unafraid to dig into the unspoken and occasionally ugly truths about how some people maintain relationships as they move deep into their adult lives.
Hawke and Delpy are magnificent in their roles. They bring age and experience to the film that enriches their performances. Their ease in performing the material, and their ability to dig down into the dirt of each character makes Before Midnight a wonderful piece of work.
Before Midnight opens on May 24th.
Jesse and Celine first met on a Eurail train and experienced 14 hours of deep connection as they explored Vienna. Nine years later, Celine found Jesse at a Paris book store, the last stop on his book tour. They had one day together before he was meant to fly out that night. Now, we meet up with the two off-and-on lovers nine years later, in Greece.