Reminder: Tune In On Saturday, March 30th, For Our Live 10-Hour FilmAid Broadcast!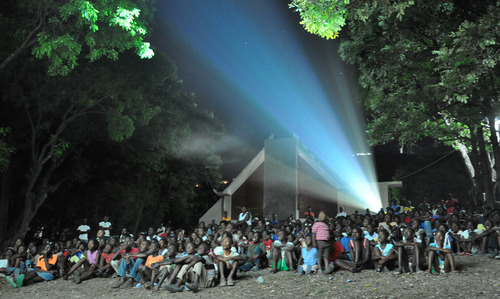 In the past month, /Film readers and /Filmcast listeners have helped us raise over $10,000 for the Dadaab refugee camp in Kenya. This money will go towards FilmAid's important work there, which will bring media training and workshops to thousands of people in need. Now it's our turn to fulfill our end of the bargain: delivering you guys a 10-hour long broadcast, this Saturday (March 30th), from 9 AM – 7 PM Pacific time. I've been busy locking down the final schedule and while I can't announce it publicly yet, I can promise that there will be some pretty great guests, both familiar and unfamiliar, during the broadcast. I'm super excited! Also note: huge portions of this podcast will be recorded and released over the course of the next few weeks.
We hope you guys will tune in on Saturday and help us support this great cause. In the meantime, I recently had a chance to speak with Mark Somen from the board of directors of FilmAid. He told me about where our $10,000 is going, what it will help to accomplish, and also discussed the launch of Dadaab Stories, a FilmAid project that helps to bring bring the Dadaab people's stories to life. You can download and listen to our interview after the jump. And if you want to support the cause, FilmAid could always use it.
Download or Play Now in your Browser:
Here's a video from Dadaab Stories about the creation of the Dadaab newspaper, facilitated by FilmAid: