'Wish You Were Here' Trailer: What Is Joel Edgerton Up To?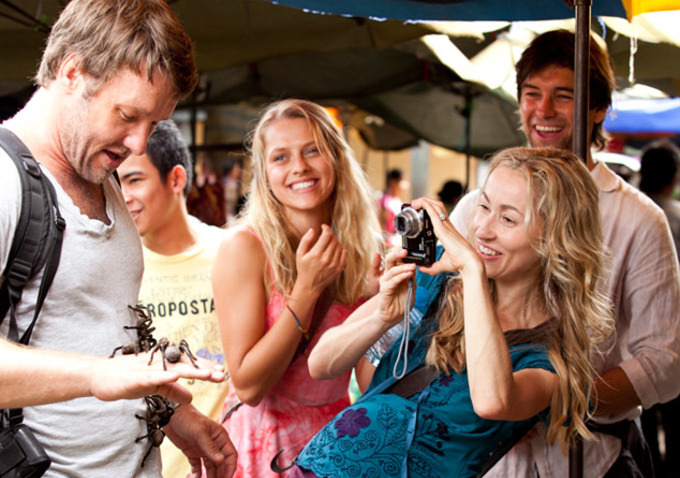 The Blue Tongue Films collective isn't a household name, but the Australian group has produced some great shorts (Spider, Bear) and notable features (The Square, Animal Kingdom) thanks to primary creators Joel Edgerton, Nash Edgerton, David Michôd, and Spencer Susser.
The next Blue Tongue film audiences will see in North America is Wish You Were Here, directed by Kieran Darcy-Smith, making his feature debut. The film stars Joel Edgerton, Teresa Palmer, Antony Starr, and Felicity Price, and follows a group of four friends on vacation in Cambodia. They deal with a problem with one goes missing, but that leads to a much bigger set of suspicions and lies once the remaining vacationers return home.
The film premiered at Sundance last year and will see release later this summer. Check out a trailer below.
This seems to give a lot away with respect to just how involved one of the characters is in the disappearance, but I'd suspect that there's a lot of misdirection here. Ultimately, the trailer makes this out to be a middling thriller, but Edgerton is always worth watching.
Wish You Were Here has a limited opening on June 7 from via Entertainment One. [The Playlist]