Robert Redford Could Join 'Captain America: The Winter Soldier'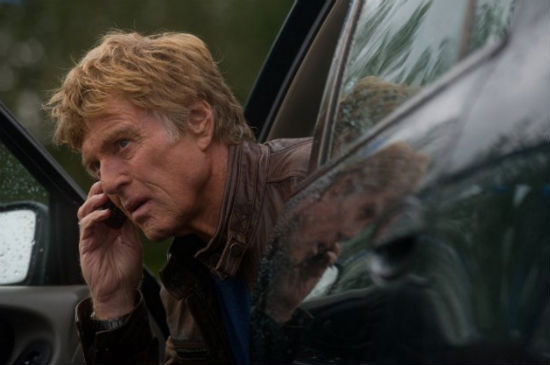 One of the most recognizable actors in the world could soon become a part of the Marvel Universe. Robert Redford is in discussions to join the cast of Captain America: The Winter Soldier as a senior S.H.I.E.L.D. official. He'd star along Chris Evans, Samuel L. Jackson and Scarlett Johansson in the Joe and Anthony Russo directed film out April 4, 2014.
Deadline broke the news of the casting, which is surprising considering Redford has spend the better part of the past decade (or three) directing his own movies and championing independent film at the Sundance Film Festival.
Recently, Russ did a great piece on how the Marvel casting process works and, according to Deadline, even Redford isn't exactly immune. If he signs, he would be contracted to appear in future Marvel projects, which could include The Avengers 2, the S.H.I.E.L.D. TV show or any number of other projects Marvel has in the works. None of those are confirmed, but the fact that his contract would include multiple pictures is.
In The Avengers it seemed like Nick Fury was the head of S.H.I.E.L.D. so Redford's casting suggest either that was a lie or, after the events of the film, the government has hired someone more malleable above him. They'll certainly need it to deal with characters played by Frank Grillo, Sebastian Stan and Anthony Mackie.
Written by Christopher Markus and Stephen McFeely, Captain America: The Winter Soldier will the third film of Marvel's Phase Two and last sequel before The Avengers 2. Guardians of the Galaxy has the honor of leading directly into that film.
What do you think of Redford joining the Marvel Cinematic Universe?