The First 'Teenage Mutant Ninja Turtle' Is Cast: Alan Ritchson Is Raphael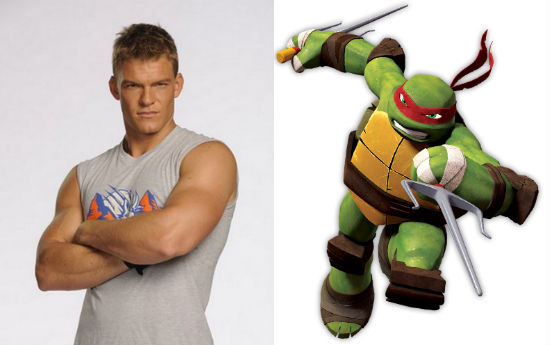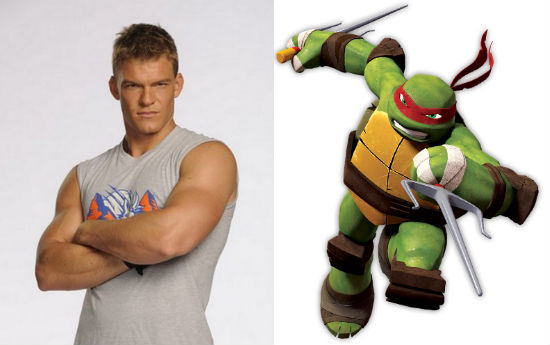 Producer Michael Bay and director Jonathan Liebesman have cast the first member the Teenage Mutant Ninja Turtles. Alan Ritchson, who plays Gloss in the upcoming The Hunger Games: Catching Fire and starred in the show Blue Mountain State, will portray the red-masked Raphael. The film isn't going to put actors in suits like the original movies, however. This time they'll be motion captured and realized as CGI in real environments.
Ritchson is the first of four lead roles cast to go along with Megan Fox as TV reporter/Turtle friend April O'Neil.
Deadline broke the news of the casting on the film, which is scheduled for release in June 2014.
On the TV show and movies, Raphael was often the main character among the four turtles. His weapon of choice was the sai, and his aggressive, selfish nature generally got him (and therefore the group) into trouble.
So many rumors have circled around this film from its earliest rumblings, and so many rewrites and delays have happened in the meantime, it's almost impossible get a grasp on what it'll be. Coming from Bay and Liebesman, it'll almost certainly be darker and more action-oriented than previous Turtle films. Whether or not it'll center on their origins or draw on what have become canonized versions of the characters, though, is still very much up for debate. The inclusion of April O'Neil does give fans a glimmer of hope that this new Teenage Mutant Ninja Turtles will be a movie they can get behind.
As for Ritchson, he looks like your usual jock-type guy and having not seen Catching Fire yet, it's hard to really say much about him. It is encouraging they seem to be casting athletic actors for these physical roles. Fox included.
Who do you think will be next?
Teenage Mutant Ninja Turtles opens June 6, 2014.