Brett Ratner's 'Hercules' Adds Ian McShane, Joseph Fiennes, Rufus Sewell And More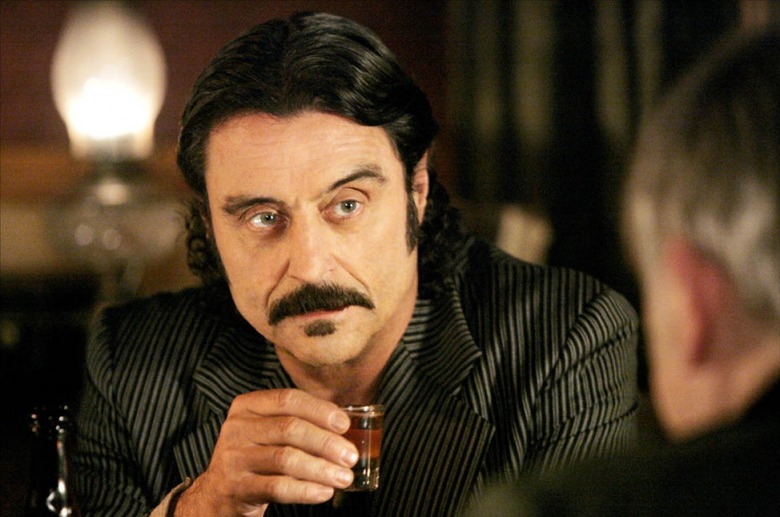 Dwayne Johnson has just pulled together a brand new "sand and sandal" gang. Ian McShane (Deadwood), Joseph Fiennes (Shakespeare in Love), Rufus Sewell (Dark City), John Hurt (Harry Potter) and Rebecca Ferguson are set to join the action superstar in Hercules, directed by Brett Ratner. It's scheduled for a July 25, 2014 release.The Hollywood Reporter broke the news of the casting.
According to the piece, this version of Hercules will be a grounded one where the character isn't a God, unlike his usual portrayal. Instead he's just a legendary bad ass who leads a large group of mercenaries on missions. Eventually, Hercules and his group (which also includes Headhunters' Aksel Hennie along with the new actors) will "face their most challenging labor yet when one battle forces the man behind the myth to question everything he once believed, and reconsider the truth behind his own legend," according to Deadline.
Not much is being reported about specific roles for the new actors, with the exception of McShane's role. He's playing Amphiarus, described as "part priest, part prophet and part warrior who is Hercules' counselor."
Shooting begins in May aimed at a July 24, 2015 release date. The script by Ryan Condal is based on the graphic novel Hercules: The Thracian Wars.
While each of these actors are great in their own right, this casting doesn't quite give us an idea of what Ratner has planned with Hercules. It's a pretty standard mix of well-known character actors and newcomers. Nothing here, save for maybe the inclusion of McShane, pops out as particularly surprising.
What do you think of this testosterone-fueled cast with Ratner at the helm?