Sequel Bits: 'G.I. Joe: Retaliation' Clip And Featurette, Plus 'Jurassic Park 4,' 'Star Trek Into Darkness,' 'Fast & Furious 6'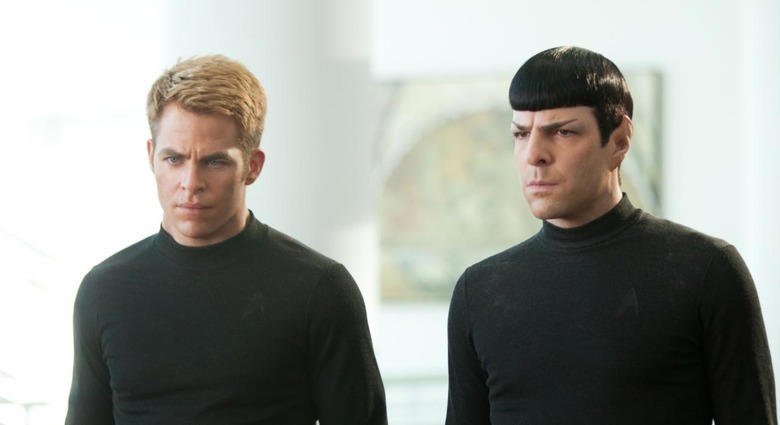 Later tonight we'll have a new trailer for Star Trek Into Darkness, but in the meantime we've got two new images. Neither tells us anything at all new, but you can see one above (click to enlarge) and the other one below. Also after the break,
Colin Trevorrow issues his first statement about Jurassic Park 4. (It's not much, but scientists might take issue.)
We've got a featurette and ninja-filled clip from G.I. Joe: Retaliation
Peter Cullen talks about Transformers 4
Fast and Furious 6 gets an IMAX release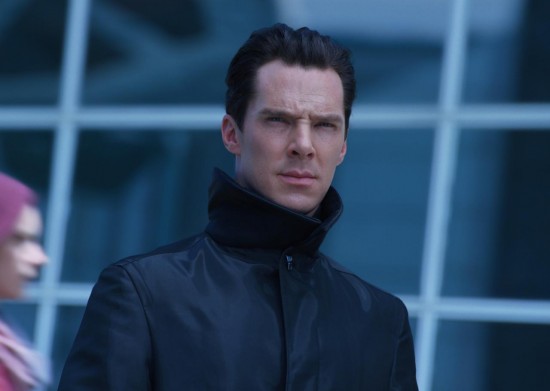 And then, while we've got to wait for Safety Not Guaranteed director Colin Trevorrow to talk in detail about his new gig directing Jurassic Park 4, the director has offered this brief thing:
No feathers. #JP4

— Colin Trevorrow (@colintrevorrow) March 20, 2013
Scientists who have embraced the findings that dinosaurs were feathered, or just laypeople who like the idea, might not like this so much. But I imagine there'll be a lot more in the film to explain how the island's dinosaurs conform to now-outdated images of their physical design. Or perhaps they're just meant to carry forward from the designs established years ago, before we knew about dinosaur feathers?
While you ponder that, enjoy the rain of ninja in this four-minute clip from G.I. Joe: Retaliation, which finally opens next week. There's also a featurette, embedded after the clip. (It's possible this clip could be the best part of the movie, so keep that in mind before watching, or at least before drafting any expectations based on it.)
Peter Cullen, who has made a career out of voicing the Transformers character Optimus Prime (among many other roles), has confirmed that he will continue his big-screen run voicing the character in Michael Bay's Transformers 4. He told IGN,
I just know that I'm going to be part of it and I'm very happy about that and I'm looking forward to getting into production. I think that is sometime in the late spring and for a 2013 premiere. So Michael Bay has an awful lot of time to do his magic.
As mentioned earlier today (more plot details here), Transformers 4 stars Mark Wahlberg and Jack Reynor, and will shoot in May aimed at a June 27, 2014 release.
Finally, the IMAX Corporation and Universal Pictures today announced that Fast & Furious 6 will be digitally re-mastered into the IMAX format, and released in select IMAX theatres starting May 22. The film reunites Vin Diesel, Paul Walker, and Dwayne Johnson, with Jordana Brewster, Michelle Rodriguez, Tyrese Gibson, Sung Kang, Gal Gadot, Chris "Ludacris" Bridges and Elsa Pataky as well as newcomers Luke Evans and Gina Carano.