LOL: Cobra Commander Seeks Funds On Kickstarter After Losing To G.I. Joe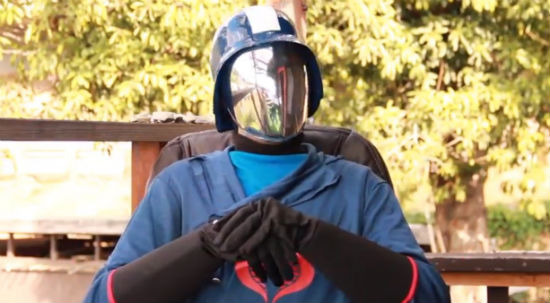 What's the one thing a ruthless dictator needs if he wants to take over the world? Money, and a lot of it. In today's modern, connected society, what better way to raise money than from like-minded people on Kickstarter?
On a hilarious new Kickstarter page, Cobra Commander — the leader of the evil terrorist organization Cobra — asks the public to help him raise $21 million needed to rebuild the organization after defeat at the hands of those  real American heroes in G.I. Joe.
The page comes at a perfect time, with Jon M. Chu's G.I. Joe: Retaliation rolling out on March 29. I have a feeling this is decidedly more tongue in cheek than the film. Check out the video below.
Thanks to Laughing Squid for the heads up. The full Kickstarter is linked here.
Here's the note from the Kickstarter page:
We are COBRA, a worldwide organization devoted to making advancements in science and defense technology.
Recently our home and secret base of operations was destroyed in an attack by the terrorist militia known as GI JOE.
So after discussing a plan of action with my colleagues DESTRO, DR. MINDBENDER, and our business analysts TOMAX and XAMOT, we reached the conclusion that we need $94 billion to fully restore COBRA ISLAND and the COBRA organization.
Thanks,
COBRA COMMANDER
There's even more on the Kickstarter page, such as the Risks and Challenges and Pledge gifts. Unfortunately, those are a little weak. Why give out stickers when you could promise private islands, states or countries to rule with larger donations? Really go big with the joke. And no, you can't ACTUALLY donate.