Christina Applegate To Go On 'Vacation' With Ed Helms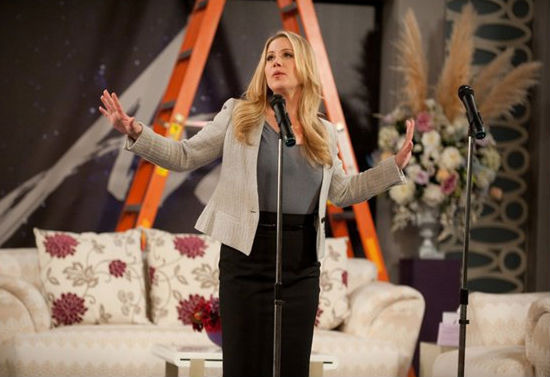 Every good Vacation needs a matriarch and the new film now has one. Christina Applegate is in final talks to join Ed Helms as his wife in the new reboot/sequel to the National Lampoon comedy series, Vacation. John Francis Daley and Jonathan Goldstein (Burt Wonderstone, Horrible Bosses) are writing and directing the film. The comedy follows Helms as Rusty Griswold, the son of Chevy Chase's Clark Griswold, as he finally grows up and takes his family on a vacation of their own.
The Hollywood Reporter broke the news of Applegate's casting, which is a strong choice as she's continually showed a penchant for comedy. From her earliest days on Married with Children right up to her recently NBC show Up All Night and the Anchorman films, Applegate can hold her own against comedy heavyweights, and nail jokes every time.
According to the report, Applegate's character will be at a place where she's losing interest in her husband, adding yet another dimension to what's sure to be an awful road trip.
Daley and Goldstein recently stated they plan on shooting Vacation over the summer:
We're shooting in June in Atlanta and in New Mexico....Rusty Griswold is grown up, and that's Ed Helms. We're casting the other parts now and it's pretty exciting.
The pair, who'll be making their directorial debut with the film, also said there are talks to have some of the older family members return.
What do you think about Applegate joining the film?