'Bond 24' Update: New Film Might Miss 2014 Release, New Director Announced Soon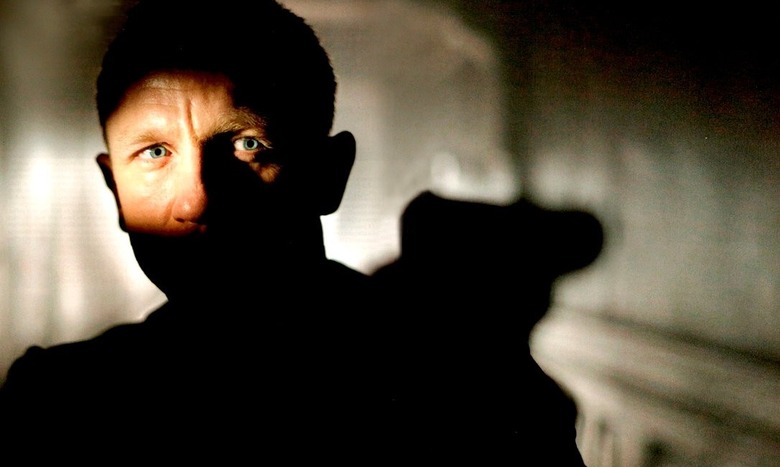 Well before the unprecedented international success of James Bond's 23rd adventure, Skyfall, MGM was looking ahead to his 24th film and beyond. Sam Mendes then delivered a tour-de-force entry into the franchise which almost doubled the gross of the series' previous highest grossing film. Even before its release, screenwriter John Logan began working on the sequel. MGM slated the film for a tentative 2014 release, but the next chapter was dealt a blow when Mendes said he wasn't returning to direct.
That news has changed MGM's thinking in regards to Bond 24. In a new conference call, the Chairman and Chief Executive Officer of MGM Gary Barber said they hope to announce the new director soon and have the film "within the next three years." 
Barber said this on a conference call with investors, reported on by Reuters:
We are very excited about the franchise, we look forward to announcing a director soon. We are currently developing the screenplay and working with our partners. We look forward to developing the script soon and signing a director. We are hoping within the next 3 years it will be released.
The phrase "Within the next three years" suggests 2014 would be very ambitious, but not impossible. After all, it's still March 2013 and if a director is chosen in the next month or two and filming begins by the end of the year, a fast post-production could potentially have the film out in Winter 2014.
With Skyfall, however, MGM proved not rushing a film is better. Casino Royale, the previous highest-grossing Bond film, was released in 2006, four years after Die Another Day. Its sequel, Quantum of Solace, compromised by the WGA strike, was rushed in 2008 out to capitalize on Royale's success. It was largely considered a critical failure. (Financially, it did very well, but it's not a fan favorite.) Four years then passed before Skyfall, which was the franchise's first billion dollar entry. It seems obvious that four years, not two, is more like a magic number of time to polish a Bond film into a place where it's worthy.
When do you want to see Bond 24? Rushed for 2014, or patiently crafted for 2016?