'Sunshine' And 'Never Let Me Go' Writer Alex Garland To Make Directorial Debut On 'Ex Machina'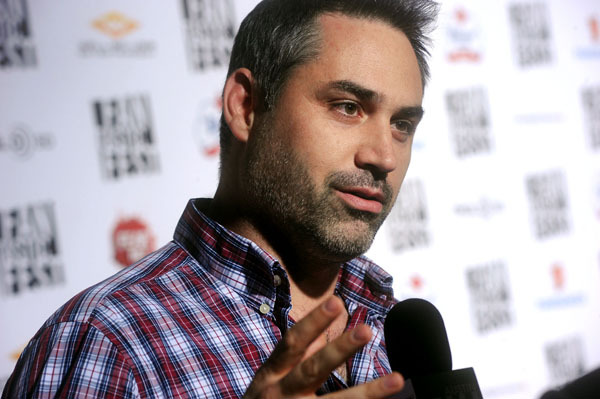 Screenwriter Alex Garland may be best known for his work with Danny Boyle, beginning their collaboration with an adaptation of his own novel The Beach, and moving forward to 28 Days Later and Sunshine. Garland also wrote films such as the adaptation of Never Let Me Go, and last year's Dredd, which he also produced.
Now Garland is set to make his directorial debut on a film called Ex Machina.
THR reports that the film is also written by Garland, and that it is about  "a billionaire programmer who handpicks a young employee to spend a week at his remote estate and participate in a test involving his latest invention: an artificially intelligent female robot."
(Not to be confused with Spike Jonze's upcoming Her, which also features a relationship of sorts between a man and a bit of man-made tech.)
DNA Films, which has worked on previous Garland films such as Dredd, Never Let Me Go, and 28 Days Later, producing with Scott Rudin and Eli Bush.
Ex Machina is set to shoot later this year; hopefully we'll see it in 2014.
(By the way, there are several rumors about Garland doing more than writing and producing Dredd when differences arose between the production and director Pete Travis. Those are officially unsubstantiated, however.)