'Monsters Vs Aliens' Director Rob Letterman Gets 'Goosebumps'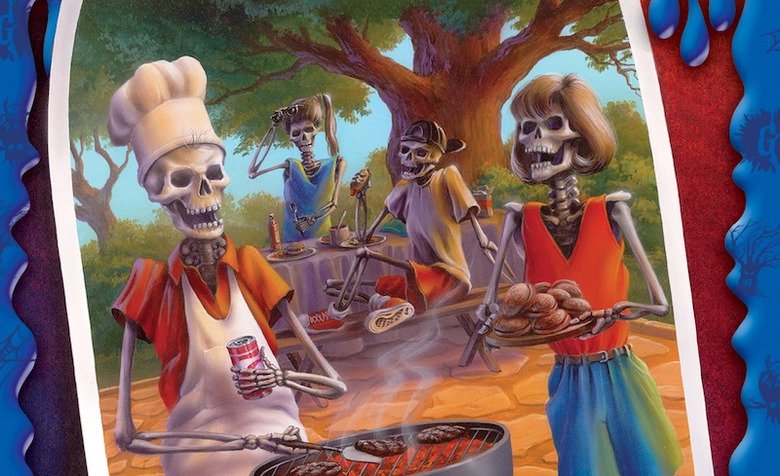 Plenty of us who grew up in the '90s still have a dusty box of old Goosebumps novels tucked away somewhere in the attic, but Sony Pictures is actually doing something with its stash. The studio acquired dozens of R.L. Stine's bestselling scary stories a few years back, and is now joining forces with Rob Letterman (Monsters vs Aliens) to bring them to life on the big screen. Hit the jump to read more.
Letterman is currently negotiating his deal. His hiring suggests we're in for a goofy, kid-oriented take on the series — in other words, a faithful adaptation. The Goosebumps novels were usually creepy and often gross, with a healthy sprinkling of lame humor, but they were rarely what an adult would consider terrifying. Letterman has plenty of experience with family-friendly adventures, having directed Shark Tale and Gulliver's Travels in addition to Monsters vs Aliens.
There's no word yet on which novel(s) will serve as the inspiration for the film, but Sony holds the rights to over 50 of them so Lemke and Letterman should have their pick of source material. The initial plan was to make Goosebumps into a live-action film, but it's unclear if that's still the case.
The original Goosebumps series ended its run in the '90s, but the greater franchise has lived on thanks to its many spin-offs. A line called Goosebumps Most Wanted launched just last year, with four novels planned for 2013 (the first was published in January). Over the years, the books have also yielded video games and a live-action TV series.