Page 2: Star Wars, Up, Breaking Bad, ET, Wes Anderson, Brave, Doctor Who, Escape From NY
Page 2 is a compilation of stories and news tidbits, which for whatever reason, didn't make the front page of /Film. After the jump we've included 46 different items, fun images, videos, casting tidbits, articles of interest and more. It's like a mystery grab bag of movie web related goodness.
Header Photo: Minimalist Star Wars Family Tree Illustration
Why Do Movies About 'The Information Age' Hide Information?How to Get into College, According to the Movies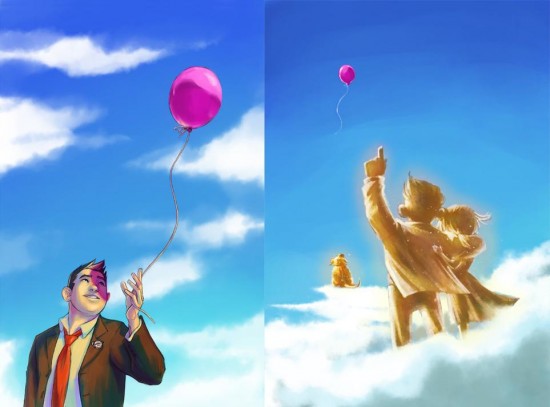 Russell Grows UP By Kristal Babich.
Digital Domain CEO: We Can Still Save the Visual-Effects Industry
Watch 5 Irish Films From More Than 100 Years Ago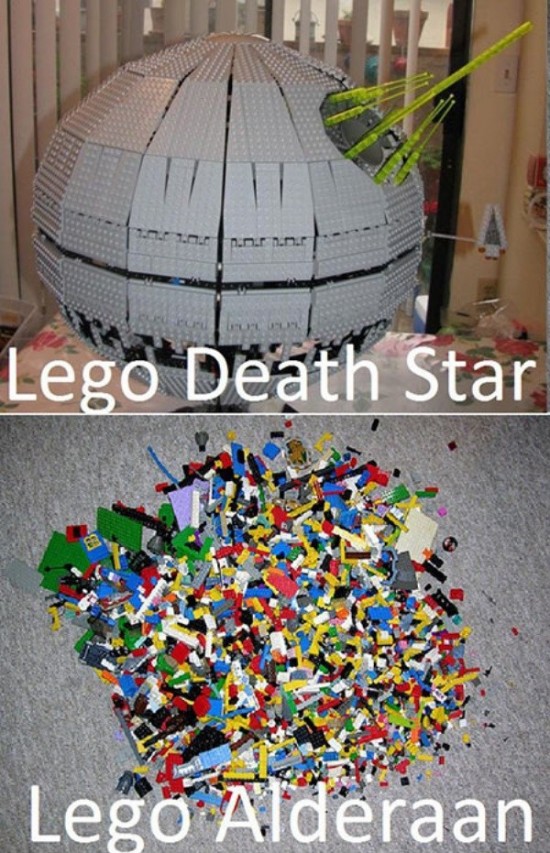 Epic Star Wars Moments Captured in LEGO
Ask a Magician: How Hard Is It to Make It in the Illusion Game These Days?Girls' Production Designer Matt Munn on 12 Random Props From Season Two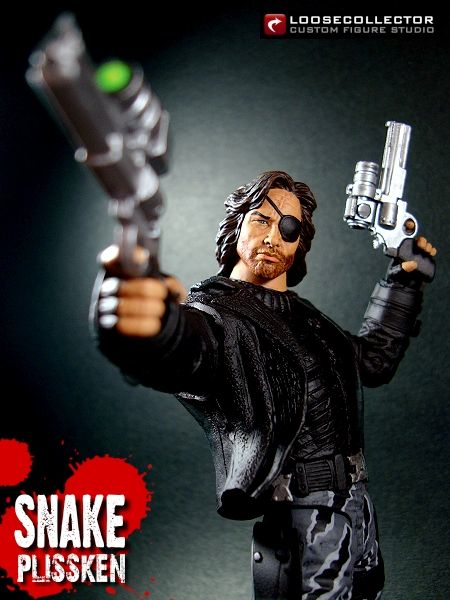 Snake Plissken Custom Action Figure
Location, Location, Location: Question Mark Over Fantastic Fest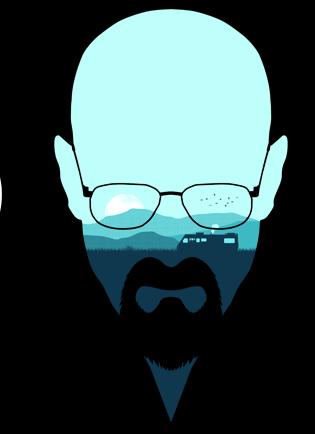 Today's t-shirt of the day on TeeFury is a Breaking Bad-inspired design "Heisenberg".
Shane Carruth Talks Sci-Fi 'A Topiary,' Shares Plot Details, Reveals Steven Soderbergh & David Fincher Were Going To Produce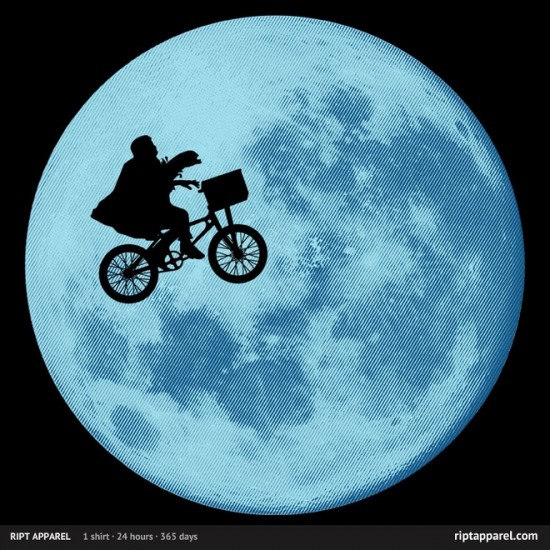 Today's t-shirt of RIPT Apparel is a E.T./Alien-inspired design "The Other ET"
James Cameron & Fox Denied Dismissal Of Latest 'Avatar' Lawsuit
Watch: Teaser For Wes Anderson & Roman Coppola's Prada Short Film Starring Lea Seydoux
'Skyfall' and 'The Hobbit' Drive MGM's 2012 Revenue to $1.38 Billion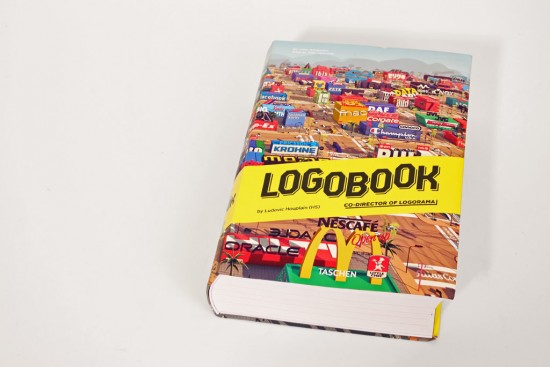 Logobook: "Logorama" director Ludovic Houplain's exhaustive index of more than 40,000 brand images
SXSW: Magnet Releasing Acquires 'Milo'
Watch: First Part In Todd Field-Directed Trilogy Of Ads For Captain Morgan
'The Host' Soundtrack 'Choose to Listen' Features Ellie Goulding, Imagine Dragons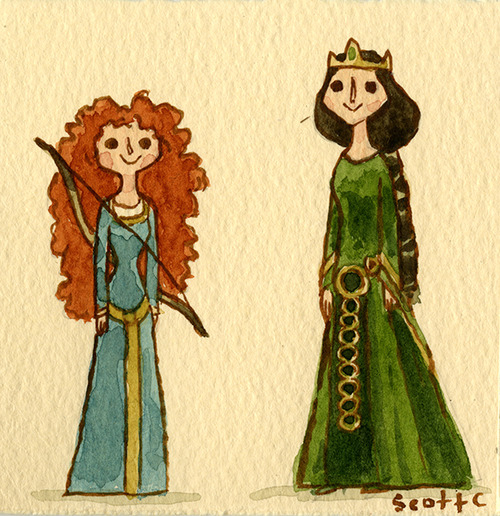 Scott C's Great Showdown tribute to Pixar's Brave
'Temptation Of Christ' Author's Novel 'Christ Recrucified' To Get Movie Treatment
Watch: Teaser Trailer For Phillip Noyce's HBO Film 'Mary And Martha' Starring Hilary Swank & Brenda Blethyn
'House of Lies' Actress Joins David O. Russell's Latest Movie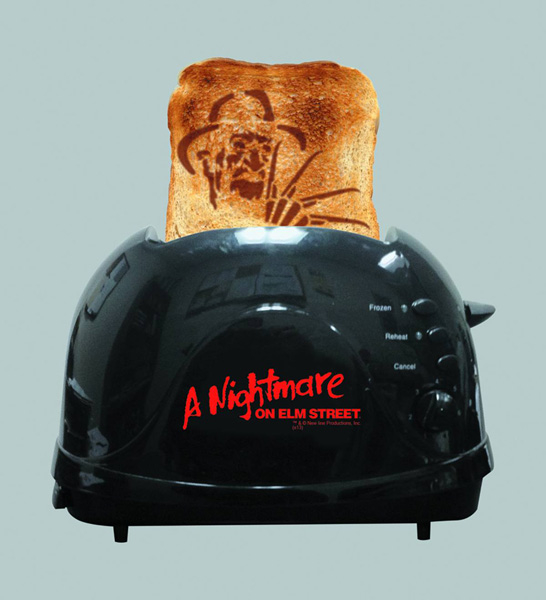 Nightmare On Elm Street: The Toaster
'The Call' Villain to Star in Eadweard Muybridge Thriller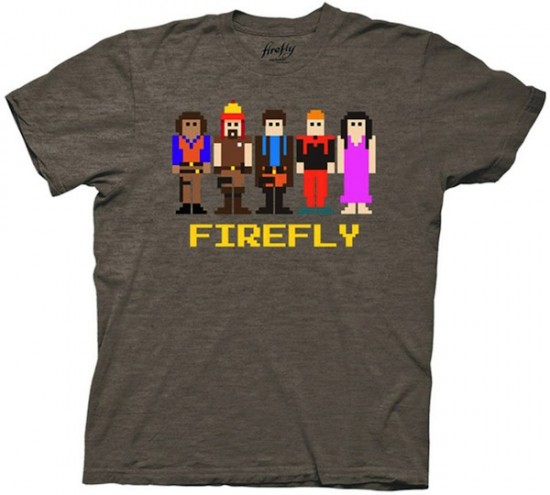 The Crew Of Firefly's Serenity In 8-Bit T-Shirt
Commercials Director Michael Gracey To Helm Musical Bio Film On Elton John
March Madness Explained with 'Star Wars'
Dish Network Responds to Fox's Latest Attempt Shut Down Its Hopper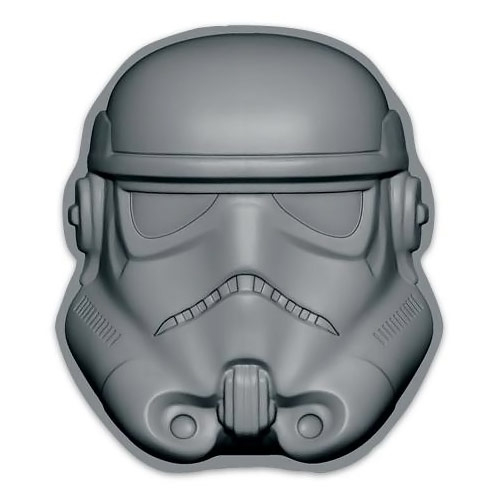 Star Wars Stormtrooper Baking TrayRob Thomas Plans a 'Veronica Mars' Behind-the-Scenes Documentary, Comic-Con Visit
Jesse's Beat-Up Toyota Used on 'Breaking Bad' Will be Listed For Sale
Disney Crushes Dreams Of Kids Under 14, Bans Them From Entering Parks Alone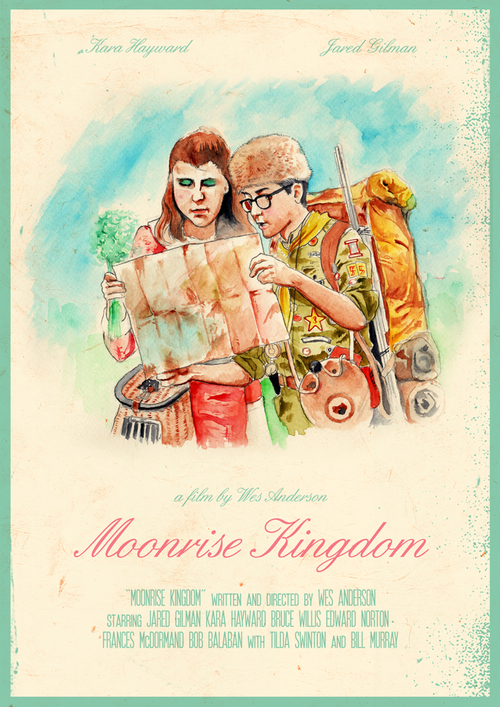 Moonrise Kingdom poster by Joel Amat Güell
Criterion Brings 'Shoah,' Classic Silent 'Safety Last!,' Sci-Fi 'Things To Come' & More In June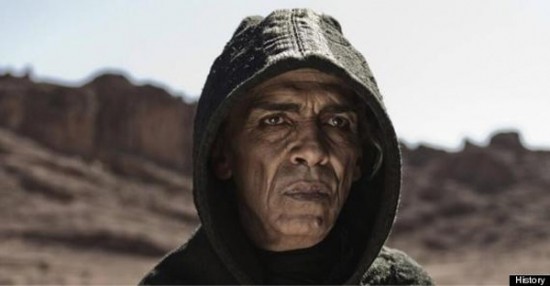 Does THE BIBLE's Satan Look Like Barack Obama?Top 10 Movies That Will Make 2015 The Ultimate Year For Geekdom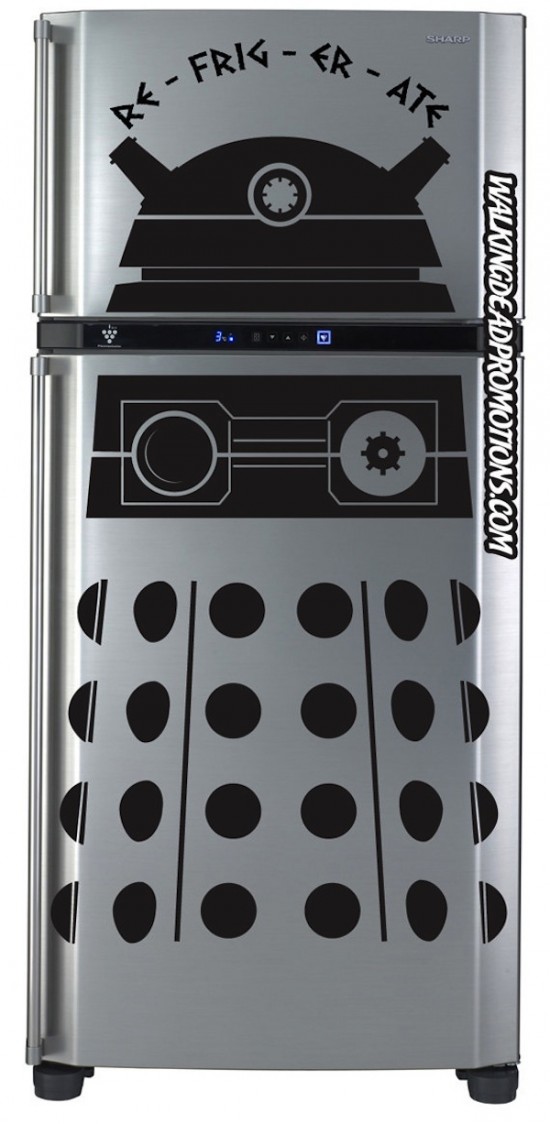 Turn Your Fridge Into a Dalek With These Decals
50 Great "Doctor-ish" Moments from 50 Years of Doctor Who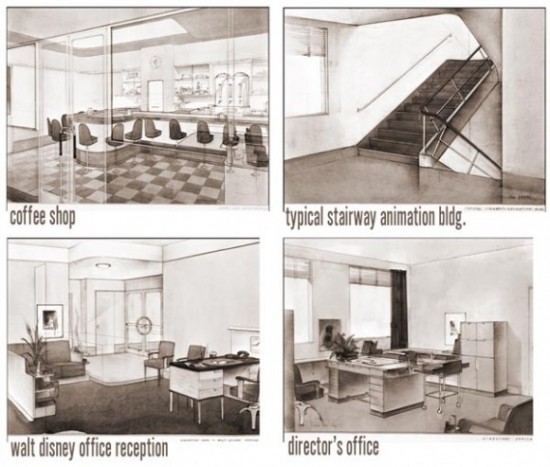 The Beautiful Failure of Walt Disney's Burbank Studio10 Screenwriting Lessons You Can Learn From Ghostbusters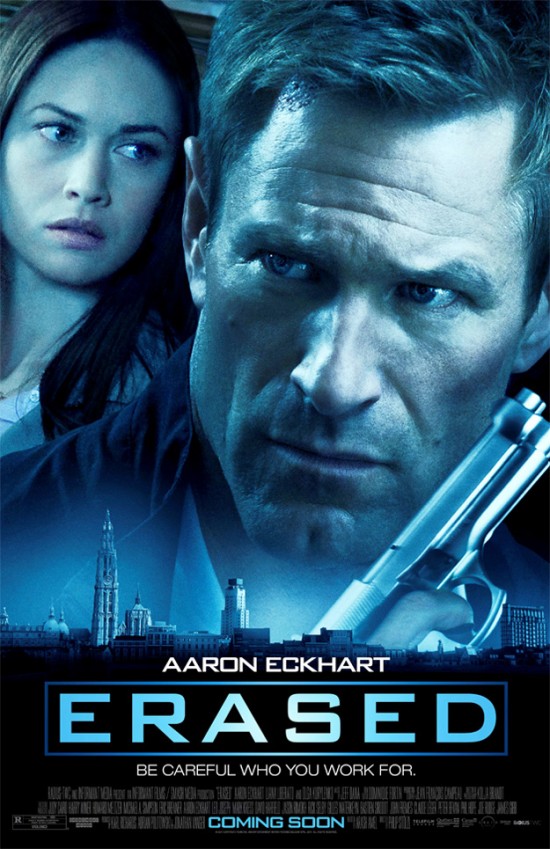 Check Out the Poster for Erased, Starring Aaron Eckhart
8 TV Actors We Loved In Shows That Are Not Their Own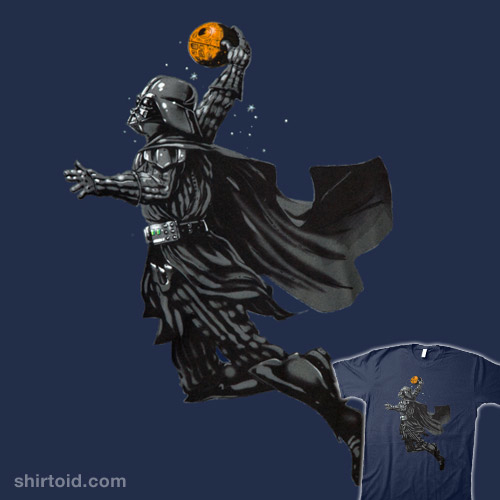 Death Star Dunk t-shirt
10 Movies About...Cavemen (To Prepare You for 'The Croods')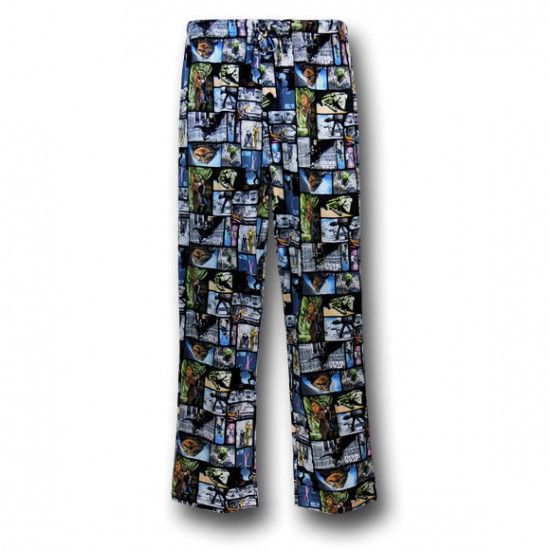 Star Wars Pajama Pants10 Star Actors Who Were Badly Injured on Movie Sets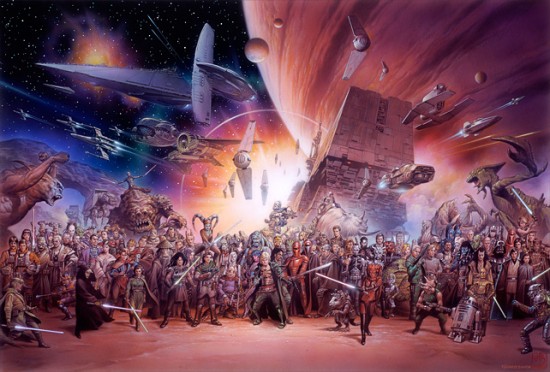 FAN ART: Brilliant Collection Of Original STAR WARS Artwork By Tsuneo Sanda
12 completed films we may never get to see.
Take My Picture, Short Film About the Rise of Fashion Bloggers and Street Style Stars
5 REASONS TO LOVE THE 11TH DOCTOR
If you have any interesting items that we might've missed that you think should go in /Film's Page 2 – email us!