This Week In Trailers: Aroused, The Alan Partridge Movie, Fools Day,The Look Of Love, Don't Stop Believin'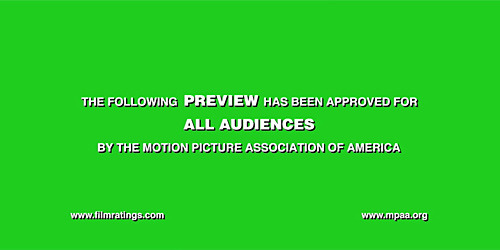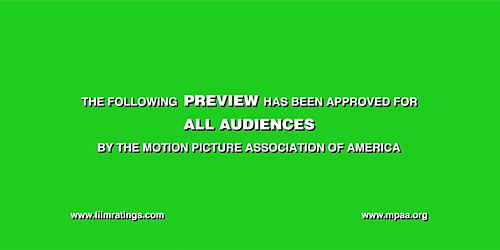 Trailers are an under-appreciated art form insofar that many times they're seen as vehicles for showing footage, explaining films away, or showing their hand about what moviegoers can expect. Foreign, domestic, independent, big budget: What better way to hone your skills as a thoughtful moviegoer than by deconstructing these little pieces of advertising? This week we get a double dose of Steve Coogan, hang some brain as we talk with some porn stars, get serious as we consider recidivism, cheer on some bloody kids trying to stash a dead body, watch as Japan's detritus from a tsunami washes ashore in the US, and watch a wee man completely become Steve Perry.
The Alan Partridge Movie Trailer
I like teasers like this.
You don't have to over think the process of selling a movie that has Steve Coogan in the mix, doing what he does best. Director Declan Lowney's job just seems simple enough: point it at Steve and let him go. It's the same recommendation if you were to film a cinematic version of the BBC version of The Office; you would want to just let Ricky Gervais run unencumbered. This teaser has a twinge of that.
There's not a lot going on, just some guys talking about possible movie titles, but there is an excitement that there's more Alan Partridge coming and all these years later you just hope the same spark of what made that series such a good ride.
Fools Day Trailer
I was a big enough fan of Cody Blue Snider's last trailer effort, All That Remains, and it's now 2 for 2 thanks to such a strong piece of marketing here.
What's so thoughtful about this trailer is that not only do we not get any insight whatsoever about why this teacher has been marked for death but we don't know why this boy wants her taken down a peg before she meets a very bloody demise. When it all goes sideways and you have KC and the Sunshine Band just bumping in the background there is that twinge that they might just get a way with killing this lady. Amazingly, nothing is hinted at that would explain why in the hell this is all going on but, ultimately, who cares?
This looks better than any other off the wall premise I've seen this year so kudos for taking the idea of high concept and making it look like there's more than enough gas in this tank to take it all the way to the end. And, to be perfectly honest, I'm not only anxious as the bumbling cop makes his way into the school but I'm hopeful that the kids can get it together fast enough to dispose of the corpse. Hilarious.
Lost & Found Trailer
There's just something honorable about this kind of project.
Filmmakers Nicolina Lanni & John Choi have developed a documentary that specifically deals with the physicality behind the devastating tsunami that ripped though Japan in 2011. It's interesting from the standpoint that what we're dealing with isn't a social issue that needs light shone on it or some kind of obscure subject that needs explanation. This is specially about stuff. Someone else's stuff. A nation's lost stuff.
It's damn interesting to me simply because there's the possibility of some fantastic stories about the most of mundane of objects and the trailer does a great job in balancing the need to see the things that need returning and to be tantalized with the notion that we'll see some teary reunions that will only imbue the most worthless of items into something more prized than anything else in the world.
Don't Stop Believin': Everyman's Journey Trailer
How can you not want to saddle up with a documentary like this?
Director Ramona Diaz has captured my sense of hopefulness with just a little bit of humility. Amazingly, as the band that is Journey, looking every bit as old as they should, minus the Q-Tip/Grecian Formula flavor savor guy, give a real honest account of what kind of place they were in when Steve Perry, God only knows why, kept his distance from the band.
What could have been a real bland exploration of one band's descent into mediocrity, how they've managed to stay there until this kid showed up, and injected some real interest in this also-ran on the verge of extinction, turns into a real goose bump inducing tale. I don't see this being something I'll grab over and over again but, to hear about it at least once, this seems like every cover singer's ultimate hope come to life. (via The Documentary Blog)
Aroused Trailer
I am endlessly curious about things and this is no different.
Deborah Anderson's debut about naked ladies hanging out on a porn set, talking about why they got into the biz in the first place might sound a little wafer thin on content (how many stories of childhood abuse do you think will come up?) but this is always a topic I know we're all up to discuss.
We're a unique country in that we love our porn, we consume it in servings that would rival any Las Vegas buffet, but there's monied, secular interests that fight to keep it hidden from view. It's just the nature of who we are as a nation, Europe finding it easier to deal with nudity than it does raw violence, and this documentary hopefully will enlighten people about what to make of this profession. Sure, it'll be titillating, but that's kind of the point.
And, yeah, if there's anything offensive it's probably the music. It's horrible. But we're hitting the high notes with these starlets, they're pulling back the veil enough to see what we're going to be presented with, and the marketing is savvy enough to show you enough skin to win but not enough to be labeled as licentious.
The Look of Love Trailer
After taking five years to do Everyday, Michael Winterbottom couldn't have followed up an amazing cinematic experiment with with anything more interesting than this.
Back with Steve Coogan since they worked together on 2010's The Trip, this trailer just fizzes with the effervescence of sly wit and heartbreaking realism. For a man to have built an empire like this only to bring his daughter into it is both insane but fascinating from the standpoint that, yes, it makes for a great story. We hit the high points with this guy's background but it's at about the minute mark when we get into the real drama, away from all the shock value of the man's exploits, and it means something more than where we began.
There's real meat here for Coogan to stretch dramatically but high praise for bringing it all home with a quick comedic moment that shows us there will be more than just facts to lead us along the way. There'll be jokes too.
Pull of Gravity Trailer
Amazing stat.
700,000 prisoners are released every year. I know we love to put people in prisons in this country but I want to ask an honest question: If someone commits a crime and we punish them according to the law are we supposed to do the moral equivalent of a dealer coming in to a table game, clap the hands and turn them upside down a couple of times, and letting that person have another go? Or do we hold them to some kind of nonredeemable state whereby they are caught in a hole they can't ever climb out of?
This trailer, from directors El Sawyer and Jon Kaufman explore the precarious way prisoners reenter society. Depending on their crimes, it can be a long, tough road where the focus to do it better the second time around could be derailed by societal forces whether that's the the neighborhood they find themselves living in or the people who they're connected to. It's that thick, green wad of money that pops up at about the minute mark which tells you everything you need to know.
It's the content in this trailer that make it so damn compelling. No marketing needed, just stone cold stories from the street.
Nota bene: If you have any suggestions of trailers to possibly be included in this column, even have a trailer of your own to pitch, please let me know by sending me a note at Christopher_Stipp@yahoo.com or look me up via Twitter at @Stipp
Nota bene duo: Kickstarter has been much talked about as of late in relation to the millions raised for a little TV show. Good friend of the site, and author extraordinaire Chuck Palahniuk, filmmaker Dennis Widmyer is out to bring his own vision to the screen with co-director and co-writer Kevin Kölsch. Head over to their Kickstarter page to get more info. They're close to that goal so consider helping out this little horror movie that could. It's not a beloved franchise starring a pert blonde but this looks so much more visceral. Joy.
In case you missed them, here are the other trailers we covered at /Film this week: