David S. Goyer To Direct 'Dark Knight'-Esque 'Count Of Monte Cristo' Adaptation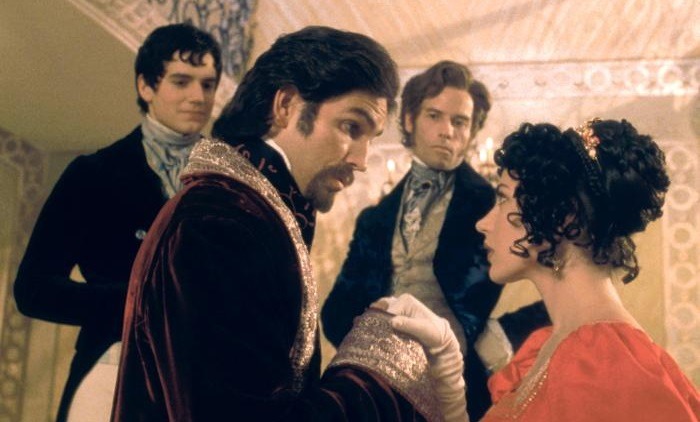 If you're a production company attempting to Dark Knight-ize a literary classic, there are worse people to bring on than a guy who's had a hand in all four of Christopher Nolan's DC films to date. Batman Begins co-writer David Goyer has just signed on to direct the The Count of Monte Cristo, based on the book by Alexandre Dumas.  It's been about a decade since the story last made it to Hollywood, then with director Kevin Reynolds and stars Jim Caviezel and Guy Pearce (pictured above). Read on after the jump.
However, Goyer will only direct on The Count of Monte Cristo. He'll be working from a script by Michael Robert Johnson, whose experience includes Guy Ritchie's Sherlock Holmes and Paul W.S. Anderson's upcoming Pompeii. The combination of Goyer and Johnson makes perfect sense considering the approach Constantin Films plans to take. The new project is being touted as a "19th century Dark Knight" which will do for the original novel what Ritchie's Sherlock Holmes did for Arthur Conan Doyle's books. Constantin was previously behind Anderson's The Three Musketeers, another updated Dumas adaptation.
Goyer compared the new movie to some of his past work while speaking with THR. "During my career I've enjoyed re-invigorating and contextualizing classic characters that are relatable to contemporary audiences," he said. "Michael has written an excellent script, and I'm going to enjoy bringing our take of the rich and textured world of Monte Cristo to the big screen."
Set in 19th century Europe, The Count of Monte Cristo follows Edmond Dantès, who's falsely imprisoned by his rivals. During his time in jail, he meets a fellow prisoner and priest who instructs him in culture and points him to a hidden fortune. Dantès stages a daring escape, refashions himself the wealthy Count of Monte Cristo, and returns to Parisian society to take his revenge. The novel is one of Dumas' most famous works, and has been reworked for film and television many times. Reynolds' 2002 drama was the most recent big-screen version, but the current ABC series Revenge also takes its inspiration from the story.
Aside from Monte Cristo, Goyer's next big project is his new Starz series Da Vinci's Demons. That show debuts next month, and centers on a young Leonardo Da Vinci.