Funny Or Die Making Its Own Steve Jobs Biopic, Starring Former Mac Pitchman Justin Long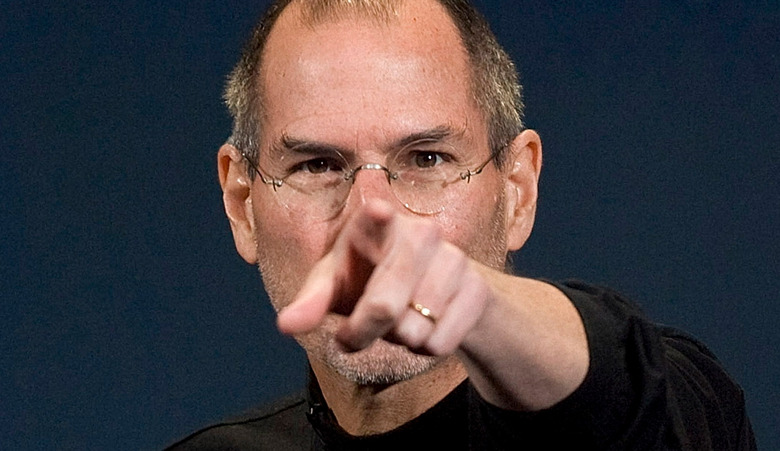 Sony's still figuring out what it wants to do with their Steve Jobs biopic, and Open Road just got cold feet about opening theirs. But out of the blue, a third competing project has arrived on the horizon. Funny or Die – yes, really — has just announced the April 15 online release of iSteve, a parodic take on the late Apple founder.
In an inspired bit of casting, former Mac pitchman Justin Long will take the lead as the turtlenecked tech icon. Jorge Garcia plays Steve Wozniak, while James Urbaniak and Michaela Watkins play Bill and Melinda Gates. Personally, I would've loved to see Funny or Die take the "Get a Mac" connection one step further with John Hodgman as Gates, but Urbaniak should bring plenty of laughs as well. Hit the jump to read more.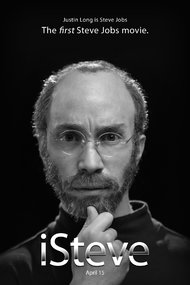 With a runtime of 60-75 minutes, iSteve will be Funny or Die's first foray into feature-length films. But that wasn't the original intention. "We were kicking around the idea of making a fake Steve Jobs movie trailer, and as often happens in a writers' room, the joke kind of escalated," explains producer Allison Hord. The final script by Ryan Perez came it at 81 pages, and took five days to shoot.
Given that the real Jobs passed away less than two years ago, and given how hardcore some of his fans can be, the iSteve team knows that there's some possibility of controversy. Nevertheless, Hord is confident that the tone they take will allow "even the harshest fanboy critics will be able to laugh with us."
Besides, the filmmakers make no claim that their portrayal is an accurate one. "In true Internet fashion, it's not based on very thorough research — essentially a cursory look at the Steve Jobs Wikipedia page," director/writer Perez explained. "It's very silly. But it looks at his whole life."
And if all else fails, at least iSteve has one thing going for it. "We might not be the best, but we will be the first," Perez joked.