James Mangold's 'The Wolverine' Sneak Peek And Trailer Coming Next Week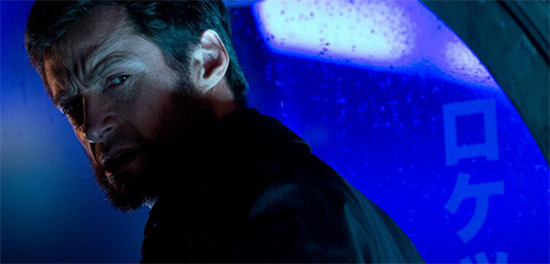 We've seen promotional stills, character portraits, inspiration photos, and behind-the-scenes peeks from The Wolverine. We've heard all about the plot, the cameos, the timeline, and the themes. And so far, it all looks and sounds great. But a film doesn't work unless what's actually moving around on the screen does, and so far, we've yet to see a lick of footage from the James Mangold-directed film.
Fortunately, that's all about to change. Mangold revealed today that the very first sneak peek will hit next week, followed a day later by the trailer. The timing fits perfectly with earlier rumors that the promo would be attached to G.I. Joe: Retaliation. Hit the jump for the details.
@movie_maniac_ @GIJoeMovie The Teaser comes out on that date, yes. It will be about 2 minutes. The trailer (longer) will follow after that.

— Mangold (@mang0ld) March 16, 2013
Mangold then made himself even clearer:
Clarity for all asking: I will tweet a peek (a "tweazer") on 26th. Full teaser online on 27th. 3D and 2D in theaters on the big screen 29th.

— Mangold (@mang0ld) March 18, 2013
"Tweazer" isn't a word I think I've ever seen before, but given the context it's obvious he means one of those trailer-for-the-trailers. Those never show much, but according to a recent listing on Alberta Culture (via CBM), the full-length trailer clocks in at 1:51. That should be give fans plenty to sink their teeth into.
The Wolverine tears into theaters July 26. Hugh Jackman leads the cast, which also includes Rila Fukushima, Tao Okamoto, Will Yun Lee, Svetlana Khodchenkova, Hiroyuki Sanada, Hal Yamanouchi, and Brian Tee.
Based on the celebrated comic book arc, this epic action-adventure takes Wolverine, the most iconic character of the X-Men universe, to modern day Japan. Out of his depth in an unknown world he faces his ultimate nemesis in a life-or-death battle that will leave him forever changed. Vulnerable for the first time and pushed to his physical and emotional limits, he confronts not only lethal samurai steel but also his inner struggle against his own immortality, emerging more powerful than we have ever seen him before.