'Jobs,' Starring Ashton Kutcher As Apple Co-Founder, Delayed From April Opening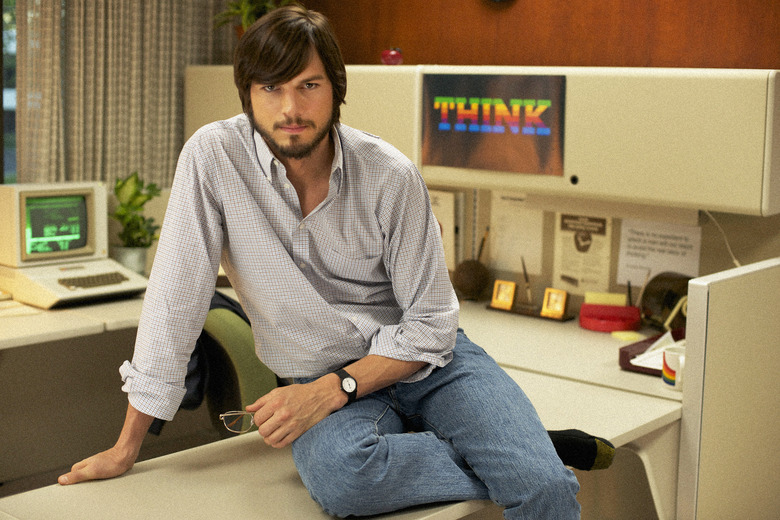 Briefly: Ashton Kutcher made his big bow as Steve Jobs at Sundance, in the film once called jOBS and now wisely re-formatted as Jobs. The film was picked up by Open Road and quickly set for an April 19 limited opening. But audiences are going to have to wait longer to see Kutcher do his best take on the Apple co-founder.
That April date was chosen, presumably, because it is the anniversary of the founding of Apple, though not a particularly sexy one. (The 37th.) The distributor has decided that taking more time to market the film is a good idea. Whether any cuts or other changes will be made remains to be seen. A new date hasn't been set at this point for the film directed by Joshua Michael Stern and written by Matthew Whitely.
Jobs also stars Dermot Mulroney, Josh Gad, Lukas Haas, J.K. Simmons and Matthew Modine. Germain reviewed the film at Sundance, saying it "feels slight because it tries to do too much." [THR]