'X-Men: Days Of Future Past' Welcomes Back Daniel Cudmore As Colossus, Adds Fan Bingbing And Booboo Stewart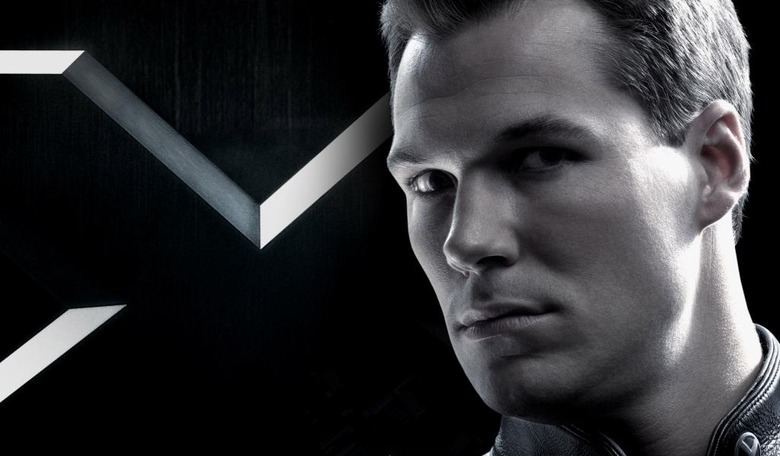 How much bigger can X-Men: Days of Future Past cast possibly get? As the film approaches its spring start, Bryan Singer is scrambling to add still more characters to the already sprawling lineup. Not that we're complaining.
The latest original trilogy actor set to return is Daniel Cudmore, who played Peter Rasputin a.k.a. Colossus in X2 and X-Men: The Last Stand. Meanwhile, it looks like Chinese actress Fan Bingbing and Twilight actor Booboo Stewart will get in on the superpowered fun as well. Hit the jump to read more.
It's tough to ID everyone from this distance, but the guy in the middle appears to be Cudmore, and Coming Soon has confirmed that the two to his right are Fan and Stewart.
The latter two join Peter Dinklage and Omar Sy as franchise newcomers, while Cudmore reunites with original trilogy members Patrick Stewart, Ian McKellan, Halle Berry, Anna Paquin, Shawn Ashmore, Ellen Page, and Hugh Jackman. First Class stars James McAvoy, Michael Fassbender, Jennifer Lawrence, and Nicholas Hoult will all reprise their roles as well.
Colossus is involved with the Days of Future Past storyline in the original comics, so it makes perfect sense for Singer to make room for him in the movie. Once again, no information has been given on the new characters. In fact, if you look closely, you can see that Singer has covered up Sy, Dinklage, Fan, and Stewart's character names in the photo.
X-Men: Days of Future Past opens July 18, 2014.