Warner Bros. Officially Greenlights 'Veronica Mars' But Won't Give Additional Funding; Find Out Where To Stream The Original Series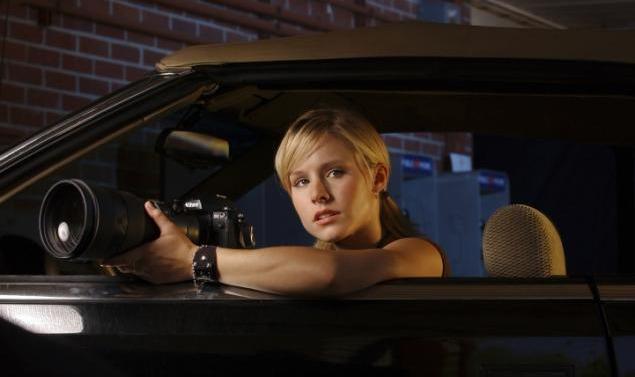 It took Rob Thomas and Kristen Bell several years to get as far as a Kickstarter campaign for the long-awaited Veronica Mars movie sequel, and fans less than twelve hours to scrape together the necessary $2 million budget. Now, just as promised, Warner Bros. has officially greenlit the movie. All that's left for us at this point is the waiting. By Thomas' own estimates, Veronica Mars won't hit theaters for another year or so.
On the plus side, though, that means there's plenty of time to revisit the original series before picking back up with the Neptune crowd. Hit the jump to find out where you can stream it online for free. Plus, learn more about how exactly Warner Bros. plans to make the movie.
Or, if you've only heard about the show, now seems as good a time as any to catch up. For the uninitiated, the noir-flecked drama revolves around a sharp-witted teen (Bell) who moonlights as a private investigator working for her detective father (Enrico Colantoni). Think less Gossip Girl, more Brick.
While you're watching that, Warner Bros. and Thomas will be exploring uncharted territory together with this studio-released, crowdfunded project. In his initial pitch video, Thomas indicated that fans were paying for the production itself, while Warner Bros. Digital Distribution would market and distribute the film. That plan hasn't changed. According to a source who spoke with TheWrap, the production budget will come entirely from Kickstarter with no additional funding from Warner Bros.
Fortunately for the project, it's had no trouble raising money so far. The campaign has earned $3.3 million so far, with 28 days still remaining. While Kickstarter pledges aren't the same thing as cold hard cash, the site boasts a 98% success rate in collecting the cash promised. And in an effort to draw in even more contributors, Bell and Thomas plan to announce even more rewards in the near future.