Joss Whedon Says Don't Get Your Hopes Up For A 'Firefly' Kickstarter Campaign Just Yet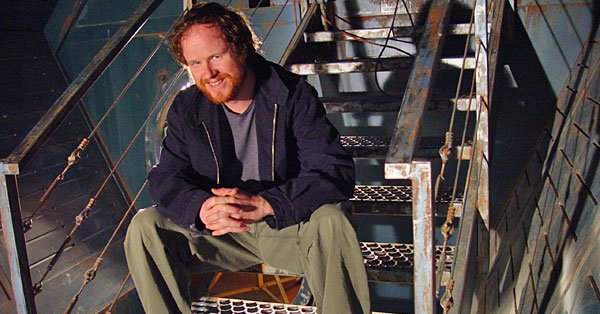 The successful Kickstarter campaign for the Veronica Mars movie sequel raised all sorts of questions, ranging from whether the show was even still relevant to how this might change the future of film. But for diehard TV lovers, the biggest one of all may have been: What other brilliant-but-cancelled shows can we bring back to life using this method?
One property that quickly came to mind was Joss Whedon's Firefly, which lasted just 14 episodes on Fox in 2002. The sci-fi Western has already had one big-screen revival: Universal ponied up for the cinematic follow-up Serenity, only to watch it tank at the box office. But Whedon has continually maintained that he'd "love" to do more Firefly. Now Veronica Mars' Kickstarter crowdfunding seems to offer a way he can actually make it happen. So is he going to run with it? Hit the jump to see what he said.
My fourth feeling when I read about [the Veronica Mars Kickstarter campaign] was a kind of dread. Because I realized the only thing that would be on everybody's mind right now. I've said repeatedly that I would love to make another movie with these guys, and that remains the case. It also remains the case that I'm booked up by Marvel for the next three years, and that I haven't even been able to get Dr. Horrible 2 off the ground because of that. So I don't even entertain the notion of entertaining the notion of doing this, and won't. Couple years from now, when Nathan [Fillion]'s no longer [on] Castle and I'm no longer the Tom Hagen of the Marvel Universe and making a giant movie, we might look and see where the market is then. But right now, it's a complete non-Kickstarter for me.
Scheduling isn't the only issue. While Veronica Mars' Kickstarter campaign has raised an impressive $3 million and counting, that's still a paltry sum compared to the $39 million it took to make Serenity. Any sequel would likely require a hefty chunk of change as well.
I think anything we could get off the ground would be appreciated by the fans. But what form it would take is I think under some debate.
For me, [Kickstarter] doesn't just open the floodgates. God knows, things are cheaper now than when we made even Serenity. Good effects can be done in a different manner. Nor is that universe all about spectacle either. But it is a tad more expensive — and a little all-consuming! And of course, there's the other fear: What if it's not that good? I can do something that's not that good — that's fine. But if I do that and it's not that good, I'm going to feel really stupid.
Basically, Whedon's not still totally ready for a Firefly follow-up, but he's also being up front about the fact that it's not gonna happen anytime soon, Kickstarter or no Kickstarter. Considering how busy he's been coordinating Marvel Cinematic Universe (including S.H.I.E.L.D.), promoting Much Ado About Nothing, and more, we can't blame the guy for not wanting to think about more Firefly, or Serenity 2, just yet.