The Wachowskis' 'Jupiter Ascending' Gets Summer 2014 Release Date, 'Grudge Match' Pushed To January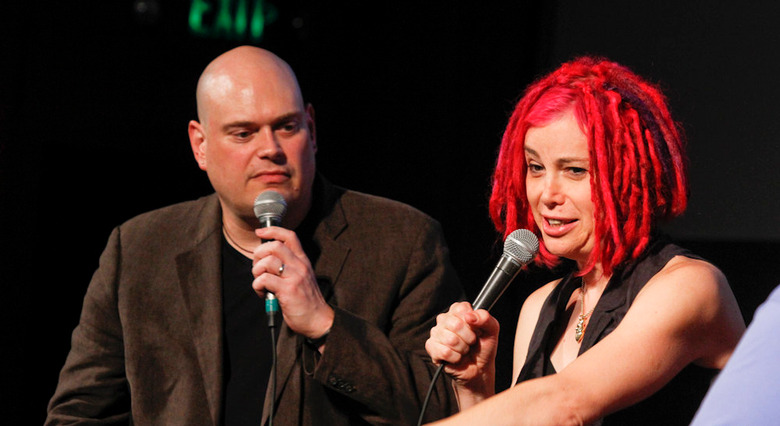 Warner Bros. has taken a bit of time to shift around its release schedule, and there's both good news and bad news for film fans. On the plus side, the studio has set Andy and Lana Wachowski's Jupiter Ascending for a coveted summer 2014 release date, which reads as a vote of confidence in the film.
Not looking so hot, however, is the Sylvester Stallone-Robert De Niro team-up Grudge Match, which has been pushed from a respectable fall 2013 slot to a less auspicious January 2014 one. Hit the jump to read more.
Perhaps it's the buzzy talent that has them excited. Mila Kunis stars as a lowly toilet scrubber who just so happens to share the same genetic makeup as the Queen of the Universe, making her a threat to the ruler's reign. Channing Tatum, Eddie Redmayne, Sean Bean, Douglas Booth, and Tuppence Middleton also star, and Michael Giacchino is set to provide the score.
On a less positive note, the studio has also pushed Grudge Match back from November 15 to January 10, 2014. Directed by Peter Segal, Grudge Match teams iconic silver screen boxers Rocky Balboa and Jake LaMotta — er, I mean Stallone and De Niro — as two aging boxers who decide to get back into the ring for one more match.
The early months of the year are typically considered a dumping ground for disappointing flicks, so the schedule change doesn't bode well for the picture. Then again, maybe its box office odds really are better now that it's moved out of prestige pic season. The only other flick currently slotted for the January date is Lionsgate's Jason Blum-produced horror flick currently called Ghosts. That sort of film does well in the early weeks of the year; we'll see about Grudge Match. In contrast, the November opening would've been fighting against Ridley Scott's The Counselor, Martin Scorsese's The Wolf of Wall Street, and Bill Condon's The Fifth Estate.