'Something In The Air' Trailer: Director Follows 'Carlos' With A More Personal Revolutionary Story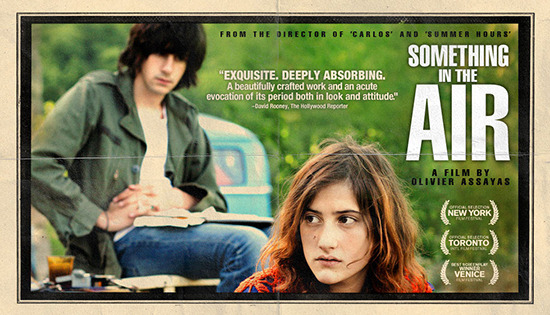 The last film project from Olivier Assayas was the phenomenal mini-series Carlos, released in some markets edited into movie form. That one told the story of would-be revolutionary and genuine terrorist Ilich Ramírez Sánchez, aka Carlos the Jackal.
The new film from Assayas, which did a festival run last year, is Something in the Air. It tackles politics and the idea of revolution, this time looking through the lens of a student caught between politics, art, and women. It appears to be a densely detailed period construction to match Carlos, but with a lighter and slightly more broadly inviting touch. The trailer for the US release just hit, and you can watch it below.
Something in the Air opens on May 3rd. Apple has the trailer.
Returning to feature filmmaking after his brilliant 2010 mini-series 'Carlos,' in Olivier Assayas' 'Something in the Air' it is 1971 and Gilles (newcomer Clément Metayer) is a graduating high school student in Paris deeply involved in the counterculture of the time. As Gilles begins to realize that his interests lie more in the revolutions in art and music, he finds himself pulled into ever more dangerous political protests by the people around him, especially his radicalized girlfriend, Christine (Lola Créton). After a vandalism attack against their school goes terribly wrong, Gilles and his friends flee to Italy, where they spend a bohemian summer in the countryside drifting between parties, rallies and agitprop film screenings. Amidst this whirlwind of politics, art and sex, the group discovers that at their age every day holds new possibilities, and life awaits the curious.