'Safety Not Guaranteed' Helmer Colin Trevorrow To Direct 'Jurassic Park 4'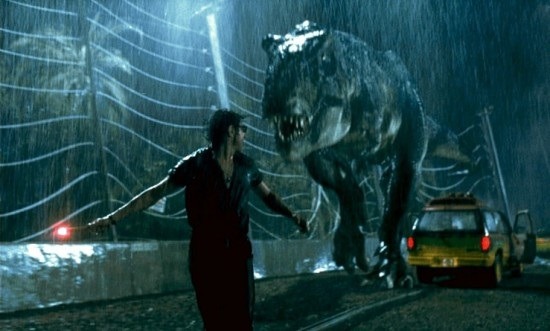 After making his debut on the small but beloved indie Safety Not Guaranteed, Colin Trevorrow is going big for his next project. Very big. Like, Tyrannosaurus Rex big.
Trevorrow has just been chosen to direct Jurassic Park 4, the long-gestating sci-fi sequel due out next summer. Frank Marshall and Patrick Crowley are producing, with Steven Spielberg serving as executive producer. Hit the jump to keep reading.
According to Deadline, which got the scoop on Trevorrow's hiring, the indie director landed the job simply because the studio and filmmakers felt he was a good fit. That'd be the reasoning behind most high-profile hires, no? Trevorrow is apparently a big fan of the original trilogy and Universal and the producers believe he'll "preserve" the characters and story from them.
Since bursting onto the scene last year with Safety Not Guaranteed, Trevorrow's career has quickly climbed to the next level. Last year, he was rumored to be in the mix for Star Wars Episode VII. That turned out to be false, as we all know now, but his secretive meetings with Disney yielded a job rewriting and possibly directing their Flight of the Navigator reboot.
Jurassic Park 4 has yet to announce a cast, but with a director in place the project seems to be gaining speed — as it must if it is indeed planning to shoot in Louisiana this summer. Jurassic Park 4 roars into theaters June 13, 2014.