Ang Lee To Follow 'Life Of Pi' With Pilot For FX Show 'Tyrant'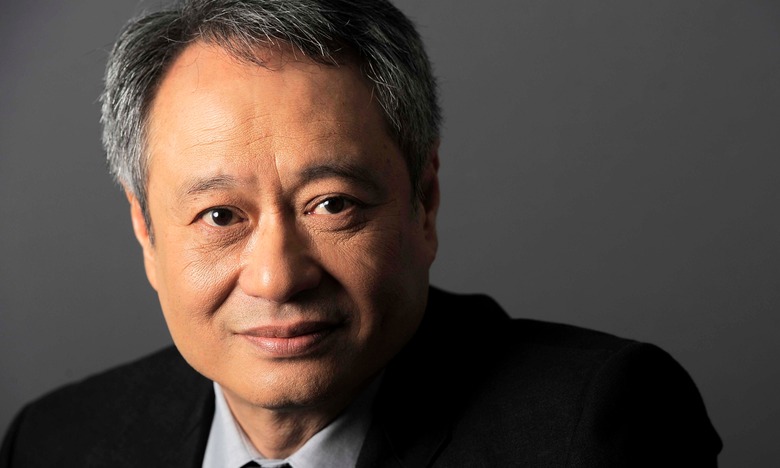 The film and TV businesses have melded and merged in a way that would have been unfathomable a decade or two ago. Directors and actors regularly bounce between films and television in a way that implicitly argues that the divisions between the two are technical at best.
Once, the notion that someone would do a TV pilot after winning the Best Director Oscar would have seemed crazy. But Ang Lee has just been announced as the director and executive producer of the pilot for the FX show Tyrant. The project was developed by Homeland exec producer Howard Gordon, and Gideon Raff, who created Homeland's inspiration, the Israeli show Hatufim (Prisoners of War).
The show will follow the life of "an unassuming American family drawn into the workings of a turbulent Middle Eastern nation." More info is below, via the press release.
Here's the press release:
Los Angeles, March 14, 2013 – Coming off of his Academy Award® win for Life of Pi, celebrated director Ang Lee will make his television directorial debut with FX, directing the Pilot episode for the highly anticipated drama Tyrant, from Emmy® and Golden Globe® Award-winning producers Howard Gordon and Gideon Raff (Homeland), and Emmy-nominated writer/producer Craig Wright (Six Feet Under, Lost). The announcement was made today by John Landgraf, President and General Manager, FX Networks.
Tyrant will be Lee's first project following Life of Pi.Tyrant tells the story of an unassuming American family drawn into the workings of a turbulent Middle Eastern nation. The series was created by Raff and developed by Gordon and Wright. Raff wrote the pilot script, which comes from Teakwood Lane, the shingle Gordon has set up at 20th Century Fox Television.  Tyrant is produced by Fox 21 and FX Productions.
"Ang Lee has demonstrated time and again an ability to present characters with such depth and specificity that they reveal the universal human condition," said Landgraf.  "No one could be a more perfect film maker to bring Howard Gordon, Gideon Raff, and Craig Wright's Tyrant to indelible life."
Gordon, Raff and Wright are executive producers in association with Keshet Broadcasting. Lee is an Executive Producer.  If Tyrant receives a series order, Wright will serve as showrunner.
"The fact that the brilliant Ang Lee has signed on to direct his first project for television speaks to the extraordinary nature of 'Tyrant,'" commented Bert Salke, President of Fox 21, which will produce the show. "Ang Lee, Gideon Raff, Craig Wright and Howard Gordon are master storytellers at the height of their powers, and the material is incredible. We can't wait to get started."
Production on Tyrant is tentatively slated to begin this summer.
Ang Lee is one of the world's most revered and honored film directors.  A three-time Academy Award winner, most recently winning for Best Director for Life of Pi, the international hit that has earned over 600 million dollars worldwide, Lee previously earned the Best Director honor for the groundbreaking Brokeback Mountain (2006).  His won his first Oscar in 2001 for Best Foreign-Language Film winner, Crouching Tiger, Hidden Dragon.  Lee's films have twice won the prestigious Golden Lion Award for Best Picture at the Venice International Film Festival – in 2007 for Lust, Caution and in 2005 for Brokeback Mountain; and twice won the Golden Bear for Best Film at the Berlin International Film Festival – in 1993 for The Wedding Banquet and in 1996 for Sense and Sensibility.  Lust, Caution swept Asia's Golden Horse Awards (Taiwan's equivalent of the Academy Awards), with eight wins, including Best Film; it is one of the highest-grossing and most critically acclaimed films in the history of Chinese-language cinema.  Lee's other feature film work includes The Ice Storm, Ride with the Devil, The Hulk starring Eric Bana and Jennifer Connelly, Eat, Drink, Man, Woman, and Taking Woodstock.