'BioShock' Movie Won't Happen, Thanks In Part To 'Watchmen'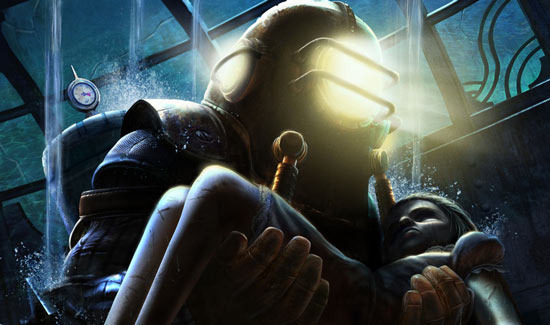 Since the game BioShock became a critical and commercial hit, there has been vague but persistent momentum on a movie adaptation. The story features a man who must find his way through the ruins of an underwater city, the inhabitants of which have been mutated through excessive genetic manipulation.
Gore Verbinski was once attached to direct, and Juan Carlos Fresnadillo later attached himself to the project. But in 2011 the Universal film was pushed to the back burner and Fresnadillo fell away.
Now Ken Levine, the game designer who spearheaded the original title, has said the movie is dead. More to the point, he killed it.
Levine told Eurogamer,
There was a deal in place, and it was in production as Universal...My theory is that Gore [Verbinski] wanted to make a hard R film – which is like a 17/18 plus, where you can have blood and naked girls. Well, I don't think he wanted naked girls. But he wanted a lot of blood. Then 'Watchmen' came out, and it didn't do well for whatever reason. The studio then got cold feet about making an R-rated $200 million film, then they said what if it was an $80 million film – and Gore didn't want to make an $80 million film...
They brought another director in, and I didn't really see the match there – and 2K's one of these companies that puts a lot of creative trust in people. So they said if you want to kill it, kill it. And I killed it.
Most of what he says echoes things we already knew, and then when you combine that info with developments such as Universal's lack of interest in Guillermo del Toro's R-rated At the Mountains of Madness it isn't hard to imagine the studio waffling on Verbinski's approach. Personally, I'm glad Levine took the chance to stomp out a lackluster movie version. We've got the games; no one needs a middling effort just for the chance to see a live-action version of some of the game characters on a big screen.