Rumor: 'Jurassic Park IV' To Shoot In Louisiana This Summer?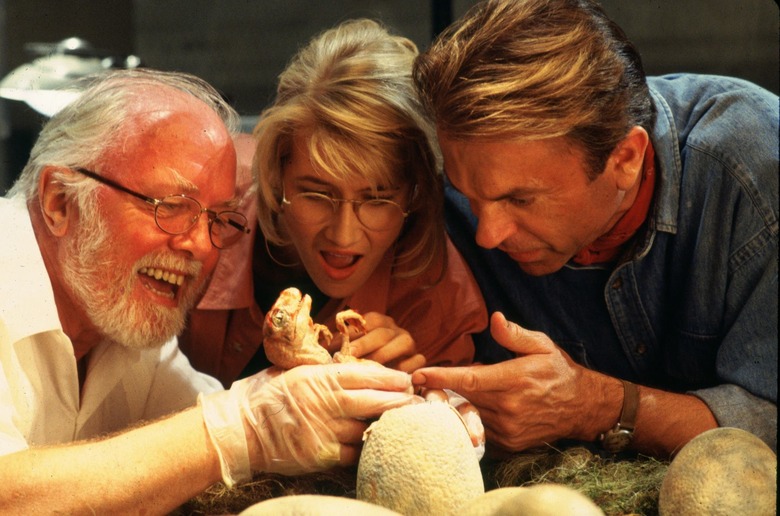 Despite a scheduled summer 2014 opening, Jurassic Park IV still has a ways to go before it can enter production. There's still no director or star attached, though writers Rick Jaffa and Amanda Silver turned in a new draft of the script earlier this year. But things could start falling into place very quickly if a new rumor is to be believed.
Universal has reportedly reserved Raleigh Studios in Baton Rouge from April through November of this year. There's no official word on what project will shoot there, but the timing, location, and other clues point to the next installment of the prehistoric franchise as a strong possibility. Hit the jump to keep reading.
Universal's move comes weeks after rumors began circulating that Jurassic Park IV could film in Louisiana. At the time, producer Frank Marshall responded simply that "no decisions have been made" on that front. The studio has previously filmed big-scale projects like Battleship and Oblivion at Raleigh.
Adding more fuel to the fire is recent paperwork filed by Universal with the Louisiana Secretary of State's Corporations Section to to change the name of Cirque Investments LLC (the name they used to shoot Cirque du Freak: The Vampire's Assistant) to Ebb Tide Films. As Screen Rant points out, "Ebb Tide" is the name of a song recorded by Jurassic Park composer John Williams. Sure, it could just be a coincidence, but combined with all the other clues about a big Universal project shooting at Raleigh, it's an eyebrow-raising one.
But for now, all of this is just speculation and theorizing. Louisiana Entertainment head Chris Shelly says the state has not yet received official notice from Universal about the project. Wherever Jurassic Park IV winds up, though, it's going to have to get there soon if it wants to meet that June 13, 2014 release date.