Cool Stuff: Martin Ansin's 'Taxi Driver' Poster For Mondo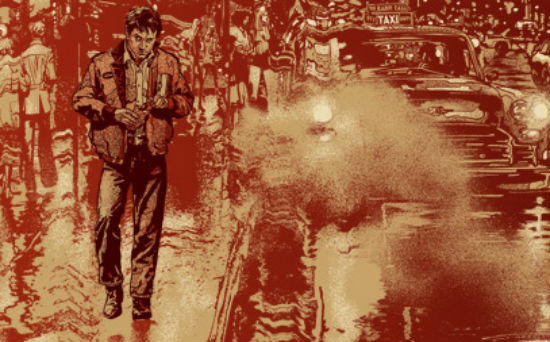 This is a huge time for Mondo. The company kicked off SXSW last week with their massive Game of Thrones show. Later this week is the even bigger Stout/Taylor show. (Check back Friday for more on that.) And today they've revealed a truly historic entry into their archive.
Martin Ansin has done a poster for Martin Scorsese's Taxi Driver, tied to a screening at the Alamo Drafthouse in Austin, TX next week. Not only did Robert De Niro allow Mondo to use his likeness, Scorsese himself approved the poster. Check it out in full, below.
For more information on the screenings, visit this page. And here's the Taxi Driver poster.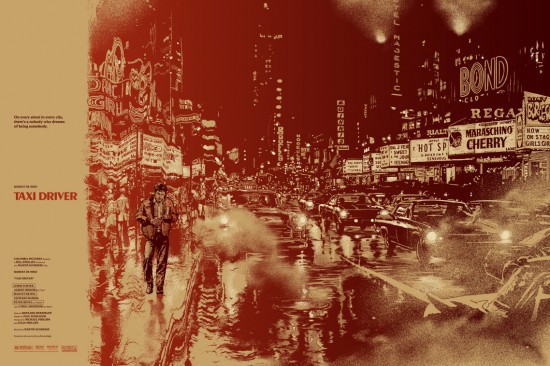 I can't wait to see this one in person and look at all the detail. But I love how it evokes not only the dirty New York of the film, but the seventies style of the poster.
Odds are this will sell out at the screenings but, if there are leftovers, @MondoNews on Twitter would be the way to find out.