Scott Rudin And 'Wreck-It Ralph' Writer Reviving 'Good Times' As Feature Film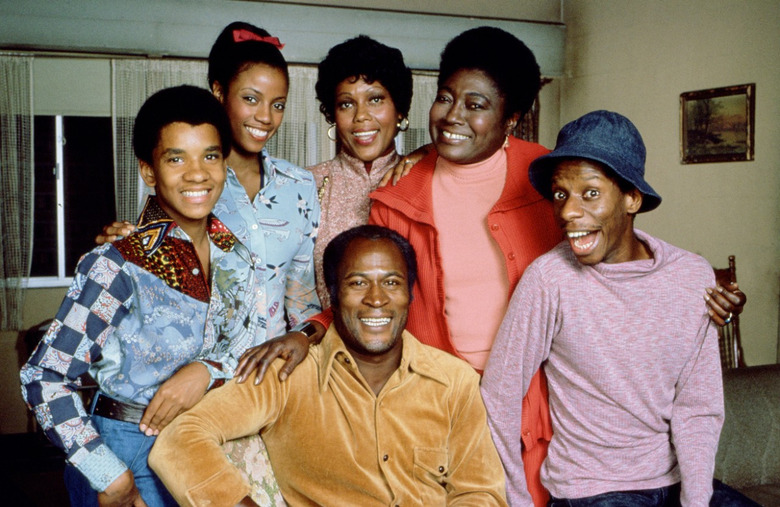 A set of '70s sitcoms produced or developed by Norman Lear managed to change the tone of American television. All in the Family, Sanford and Son, One Day at a Time, The Jeffersons, Good Times, and Maude all addressed social and political issues to varying degrees through the basic structure of the sitcom.
Originally developed as a way to use the sitcom to show the lives of a hard-working, poor black family in a Chicago housing project, Good Times turned into a more broad, typical comedy thanks to the unexpected success of actor Jimmie Walker, whose popular catchprase "Dy-no-MITE!" gave the show's writers an easy road to audience approval.
Now Good Times is being revived as a movie. Producer Scott Rudin (No Country For Old Men) and screenwriter Phil Johnston (Wreck-It Ralph, Cedar Rapids) are working with Sony to bring the show to the big screen.
Deadline has the news,  saying the show will be set in the '60s. That's somewhat strange, because Good Times could easily be redone as a modern story, and a lot of the ideas tackled in the original show would, sadly, be just as relevant.
But a period piece might make an easier framework to use the same combination of commentary and comedy that characterized the original show. Presumably the film, like the show, will be about working-class couple James and Florida Evans and their three kids. James works multiple jobs, but sometimes resorts to pool hustling to make extra money as he and Florida try to keep their son J.J. from dipping into crime.
You can watch the first season of Good Times here; most of those ideas are laid out in the first episode.