'Room 237' Poster Echoes Original 'The Shining' One-Sheet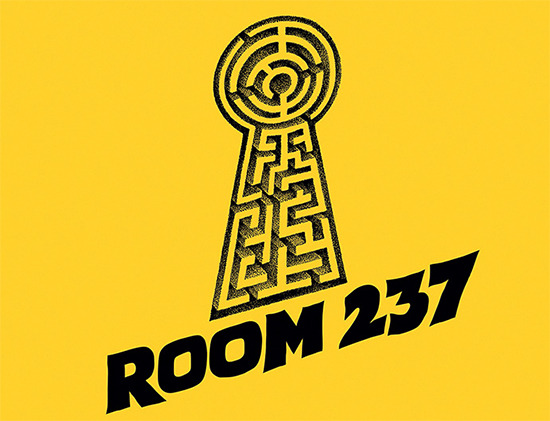 One of the better movie posters ever made is the Saul Bass design for Stanley Kubrick's The Shining. The eye-catching yellow sheet with a horrified, pixelated face was one of the strangest things I'd seen in my young life when I first encountered it in a theater before The Shining opened. It remains a landmark of simple, effective design.
So it makes sense that the doc Room 237, from first-timer Rodney Ascher, would get a poster that ehoes the Bass design. Room 237 features five theories that explore what Kubrick really meant to say in his Stephen King adaptation. The first US teaser for the film referenced a teaser for Kubrick's movie, and now the poster design follows suit. Check it out below, side by side with the Bass original.
EW has the poster.Room 237 will be released on March 29 at IFC Center and Elinor Bunim Monroe Film Center in New York City, followed by a national rollout. The film will simultaneously be available on Cable VOD, iTunes and other digital outlets (Sundance Now, Amazon Streaming, XBOX and more).
After the box office failure of Barry Lyndon, Stanley Kubrick decided to embark on a project that might have more commercial appeal. The Shining, Stephen King's biggest critical and commercial success yet, seemed like a perfect vehicle. After an arduous production, Kubrick's film received a wide release in the summer of 1980; the reviews were mixed, but the box office, after a slow start, eventually picked up. End of story? Hardly. In the 30 years since the film's release, a considerable cult of Shining devotees has emerged, fans who claim to have decoded the film's secret messages addressing everything from the genocide of Native Americans to a range of government conspiracies. Rodney Ascher's wry and provocative Room 237 fuses fact and fiction through interviews with cultists and scholars, creating a kaleidoscopic deconstruction of Kubrick's still-controversial classic.