'Mood Indigo' Trailer #2: Love And Heartbreak, Michel Gondry Style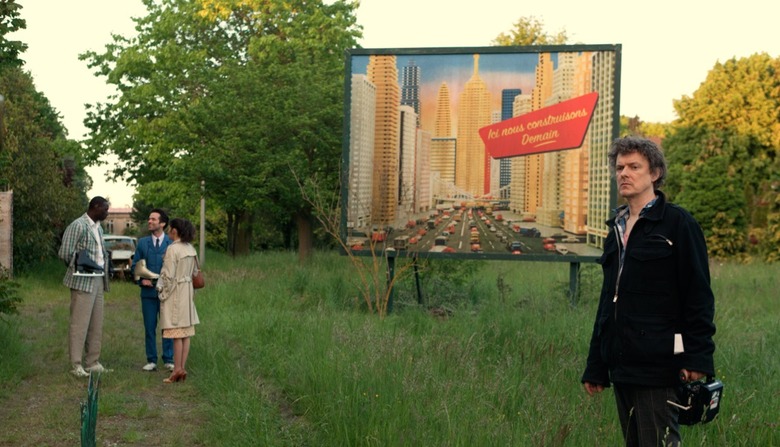 After branching out with a superhero comedy and an experimental urban drama, Michel Gondry is back to his usual whimsical tricks in Mood Indigo. And what great tricks they are.
A musical-olfactory pianocktail device, a kitchen assistant no bigger than a table spoon, a lung pierced with a water lily, and an underwater church wedding are just a few of the dreamlike images you'll see in the new trailer. The story, based on the novel L'écume des jours by Boris Vian, centers on a newlywed couple (Romain Duris and Audrey Tautou) whose life together is threatened when the wife falls ill. Watch the video after the jump.
[via The Playlist]
Gondry's films can get a little messy and unfocused, and from here it's impossible to tell whether that'll be the case with Mood Indigo. But his visual sense looks as strong as ever, and the trailer is crammed wall-to-wall with memorable and playful images. He's also collected quite a cast to help bring them to life. In addition to Duris and Tautou, Gad Emaleh, Charlotte Lebon, and Omar Sy also star.
I'm told (by /Film commenter Serdar, among others) that the original source material takes some very bleak turns. Not horror movie stuff, I assume, but I'm intrigued to see if this film turns into something more than the light-as-air confection promised by the trailers. Though if that's all it is, I'd be okay with that, too.
Mood Indigo hits French theaters April 24. No U.S. date has been announced yet, but look for it to land sometime this year.