Disney In Talks With 'Trance' Writer Joe Ahearne For 'Beauty And The Beast' Reboot 'The Beast'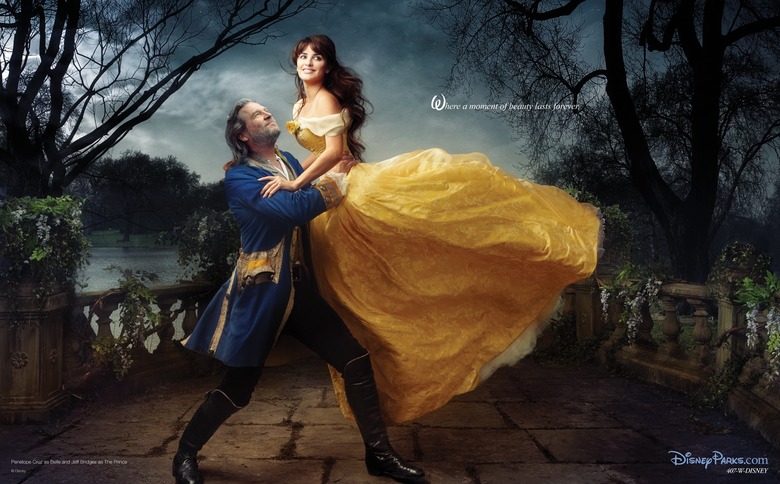 Tim Burton's Alice in Wonderland grossed $116 million in its opening weekend, and $1 billion worldwide in total. The Wizard of Oz prequel Oz The Great and Powerful didn't perform quite that well, but its $79 million opening was none too shabby, either. The upcoming Sleeping Beauty reboot Maleficent has Angelina Jolie in the lead, and the live-action Cinderella just recently attached Kenneth Branagh to direct.
In short, live-action fairy tale reboots have been good business for Disney so far. So they're keeping a good thing going by putting yet another one in the pipeline. This new one will be a reimagining of Beauty and the Beast called The Beast, and there's some indication that it could get a little dark. The studio is currently in talks with writer Joe Ahearne, whose last script was Danny Boyle's rather twisted-looking Trance. Hit the jump to read more.
Ahearne's earlier work suggests we're in for something a little unusual and a little weird, though of course there's a limit to how "dark" a family-friendly Disney project can really get. Mark Romanek just recently left his live-action Mouse House film, Cinderella, because his ideas were a little too intense for the studio. No director or stars are attached to The Beast at present.
This isn't the only recent effort to update the classic fairy tale. CBS Films turned it into a high school romance with 2011's Beastly, the CW's Beauty and the Beast transformed it into a procedural series, and there's a French live-action film by Christophe Gans shooting as we speak. Additionally, Guillermo del Toro was working on yet another version (also live-action) for Warner Bros. with Emma Watson set to star — though with del Toro in pre-production on Crimson Peak, it's unclear where that project stands right now.
[Note: The image above is from a Disney Parks ad; Jeff Bridges and Penelope Cruz are not attached to Ahearne's new project.]