'24' Movie "Not Happening," Says Director Antoine Fuqua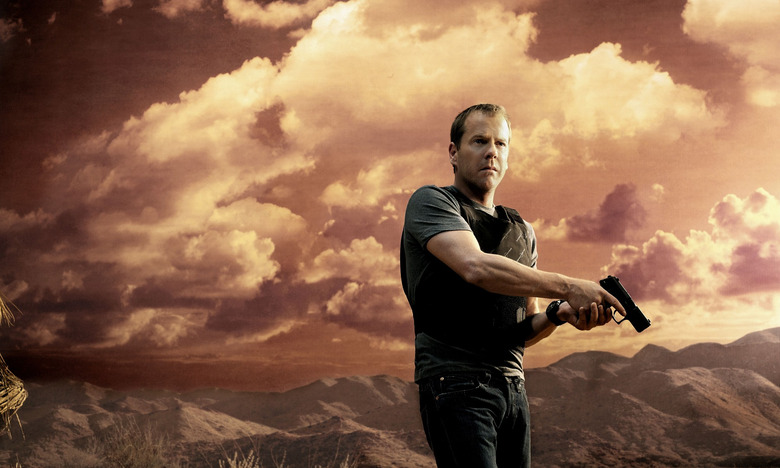 Since 24 ended in 2010, it feels like we've gotten new promises every few months that a movie sequel is really and truly on its way. A screenwriter was hired before the series even ended, putting the project on track to shoot in 2011... which turned into spring 2012... and then spring 2013.
Now we're in spring 2013, and there still doesn't seem to have been a whole lot of progress. So it's unsurprising, if a little disappointing, that director Antoine Fuqua is saying it's "not happening" at all, or any rate not with him. Hit the jump for more.
Yeah, that's not happening. I don't think it's gonna happen at all, definitely not with me. I met with Kiefer [Sutherland], Fox wanted to do it, it was a matter of his schedule before he went off to do his new show [Touch]. [...] I don't think he was able to get a proper agreement with Fox. The time just passed, and I went off to go to what I was doing.
The word last year was that the shoot had been delayed due to budgeting and scheduling issues. More specifically, Sutherland was tied up with Touch, and unhappy with Fox's salary offer on top of that. Fuqua's comments indicate that those rumors were right on target. At the time, the hope was that 24 could still come together to shoot by spring 2013 or so. Now that we're actually in spring 2013, it's obvious that timeline was too optimistic.
As of now, we're three years out from the end of the 24 series. The opportunity to strike while the iron is hot has passed, and although there are still plenty of fans who remember the series fondly I'm guessing most of them have moved on from thinking about it by now. Maybe Fox can still turn it around, but it'll take some time to find a new director — by which point interest will probably have waned even further.
Don't feel too bad for Fuqua, though. He got to make Olympus Has Fallen, one of the two "Die Hard in the White House" thrillers due out this year. It's not too different from the 24 movie he never got to make, and the key difference is that it actually got to come to fruition.