Bill Paxton To Direct Adaptation Of Joe R. Lansdale Thriller 'The Bottoms'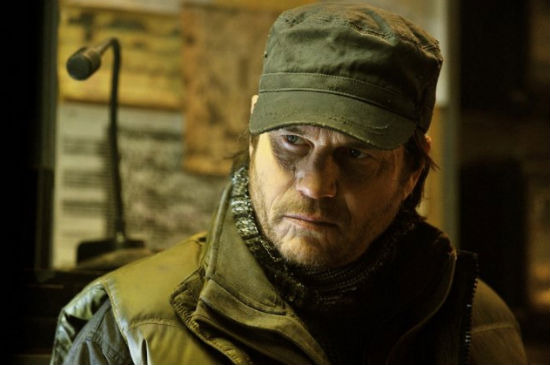 Author Joe R. Lansdale is having a minor resurgence on movie screens. The film Cold in July, adapted from Lansdale's novel, played well at Sundance last month and is en route to theaters via IFC.
Now Bill Paxton has set another Lansdale novel, The Bottoms, as the next film he'll direct. In fact, the same company that produced Cold in July is also behind this adaptation, and brought in Paxton thanks to an affinity for his film Frailty, and the fact that Paxton has wanted to make a film based on The Bottoms. Paxton will work once again with Frailty screenwriter Brent Hanley on the adaptation, to tell the story of racial-tinged murders that twist life in a Depression-era Texas town.
Paxton told Deadline,
I have been a big fan of Joe Lansdale's writing since the Hap And Leonard novels. His stories and characters are vivid, original and indelible. The screenwriter Brent Hanley and I have been looking to team up again, since Frailty and when we read Joe's book The Bottoms, we knew we had hit pay dirt. With a story and script this good, we have a chance to make a bonafide classic. I couldn't be more excited!
Here's the book outline:
A thriller with echoes of William Faulkner and Harper Lee, The Bottoms is classic American storytelling in its truest, darkest, and more affecting form. It's 1933 in East Texas and the Depression lingers in the air like a slow moving storm. When a young Harry Collins and his little sister stumble across the body of a black woman who has been savagely mutilated and left to die in the bottoms of the Sabine River, their small town is instantly charged with tension. When a second body turns up, this time of a white woman, there is little Harry can do from stopping his Klan neighbors from lynching an innocent black man. Together with his younger sister, Harry sets out to discover who the real killer is, and to do so they will search for a truth that resides far deeper than any river or skin color.