Producer Bryan Burk Suggests 'Star Trek 3' Could Be Out For 50th Anniversary In 2016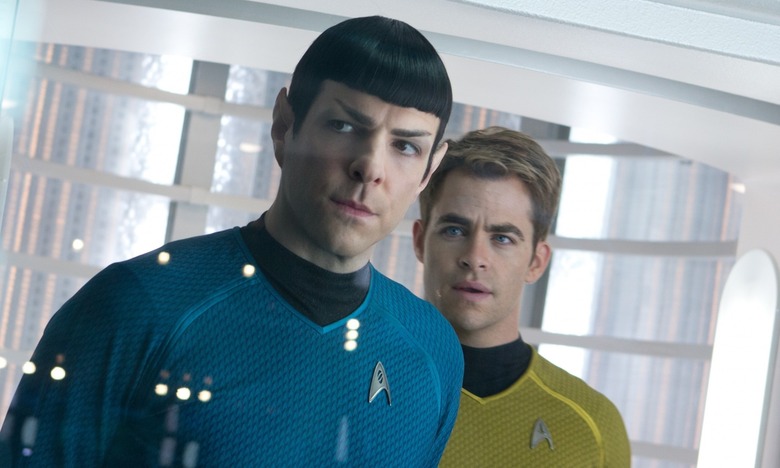 J.J. Abrams' first Star Trek movie was released in 2009 and it's taken four years to get its sequel, Star Trek Into Darkness, into theaters. With the director now moving on to Star Wars Episode VII, many have questioned will happen with the Trek franchise. Producer Bryan Burk has provided a possible answer.
In a new interview, Burk acknowledged 2016 as the 50th anniversary of Star Trek and agreed it seems like a perfect time to release a new movie. Read his exact quote below.
Burk said the following while talking to the Digital Spy (thanks to Trek Movie).
Digital Spy: Given that the Gene Roddenberry series debuted in 1966 and we've just had a huge Bond 50-year anniversary celebration – has Paramount been talking to you about making a 2016 release date for the next Star Trek film?
Bryan Burk: We're definitely talking about the next one, but we haven't talked about a release date. We don't want to wait four years, the same amount of time between the last one and this one, but it's going to be a big year to celebrate, hopefully.
That's certainly not a guarantee but, the phrase "we don't want to wait for years" as well as "it's going to be a big year to celebrate, hopefully" suggests three years from now, 2016, would be the perfect time to release a third Star Trek film. A film most believe Abrams will produce while he's off in a galaxy far, far, away.
We obviously have yet to see Star Trek Into Darkness but, assuming it's good, that would likely be because it wasn't rushed like many fans wanted. Do you think a 2016 release date, without J.J. Abrams at the helm, would be a rush?