'Red 2' And 'Now You See Me' Pulled Up To Earlier Release Dates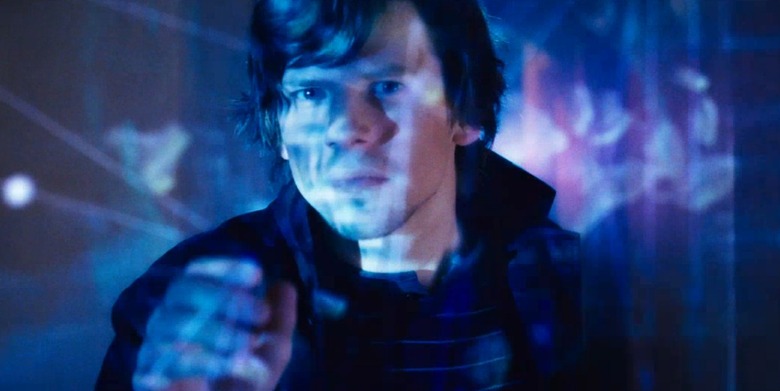 Lionsgate made two release date changes today.
Now You See Me, which comes from director Louis Leterrier and features Jesse Eisenberg, Isla Fisher, Morgan Freeman, Woody Harrelson, Mark Ruffalo, and Michael Caine, has been pulled up from July 7 to May 31. The thriller centers around a group of illusionists who pull off heists, seemingly at the same time they're on stage doing magic tricks. The trailer has been out for a while, and the cast is certainly appealing. Hard to tell if the movie will follow through on the great premise and talented cast. It'll be up against narrow competition from Universal's The Purge and a limited release of Zal batmanglij's Sound of My Voice follow-up The East, but The Hangover Part III and Fast & Furious 6 will still be in theaters from the week before.
Another film from the studio has moved up, as well. The action/comedy sequel Red 2 was slated to open on August 2, but will now bow on July 19. Dean Parisot directed with Bruce Willis, John Malkovich, Mary-Louise Parker and Helen Mirren returning and Anthony Hopkins and Catherine Zeta-Jones showing up to augment another story of retired assassins going back into action.