'Oz The Great And Powerful' Sequel Won't Involve Dorothy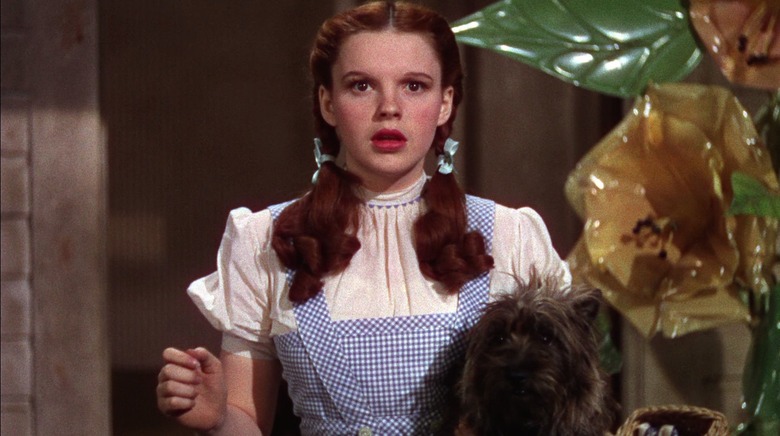 The land of Oz is a big, varied place, with all manner of strange denizens around whom to build a story. But there are only a dozen or so characters that are recognizable to broad audiences who have never read L. Frank Baum's novels: Oz, the witches, Dorothy, her companions in The Wizard of Oz, maybe Princess Ozma and a few others.
So it's easy to guess that a sequel to Sam Raimi's film Oz the Great and Powerful would jump forward to involve Dorothy in some way, perhaps even effectively rebooting The Wizard of Oz and circling around any effort Warner Bros. (rights holder to the 1939 film) might put into motion.
But producer Joe Roth says the Great and Powerful sequel "would absolutely not" involve Dorothy.
Roth said as much to the LA Times, and screenwriter Mitchell Kapner added "It's 20 years before Dorothy arrives," he said. "A lot can happen in that time."
There's a hint in Oz the Great and Powerful that one character seen in Kansas is related to Dorothy, with the suggestion being that she'll eventually be the girl's mother. From there it's easy to guess that Disney was paving the way to introduce its own version of Dorothy. But that may have to wait for a third film, assuming such a thing comes to pass.
I'm glad to hear that Disney might avoid the easy and/0r obvious path to take audiences back to Oz; I'd rather see explorations of some of Baum's other characters, if the studio wants to go back to the realm.